Serious concerns about Circuit of Wales funding
27 April 2017, 08:03 | Updated: 27 April 2017, 08:14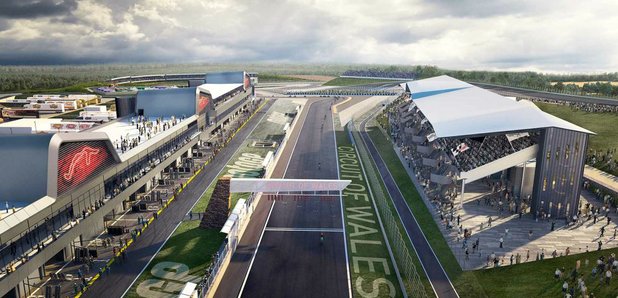 A report has raised serious concerns about the Welsh Government's backing of the Circuit of Wales project.
The developers of the racing track in Ebbw Vale claim it will attract thousands of visitors and create dozens of new jobs in Blaenau Gwent, and the Welsh Government has so far provided more than £9m of support for the project.
But the Auditor General for Wales says there are significant shortcomings in the way the Welsh Government handled the risks to taxpayers' money.
The report says there weren't enough checks that the developers could secure the money, not enough conditions on how it could be spent and that the Welsh Government wasn't fully aware of whether it was getting value for money from giving funds to other companies involved in the project like the Heads of the Valleys Development Company.
Auditor General, Huw Vaughan Thomas said: "Using public money to support private infrastructure projects in Wales can help boost regeneration and economic development.
"It's unfortunate that, in the case of the Circuit of Wales, we have identified significant shortcomings and so the Welsh Government needs to learn from my report, particularly if it decides to provide any further support for the project to progress."
The report recommends all information about budgets is given to Ministers when they are making decisions about spending public money.
A Welsh Government spokesperson said: "The Circuit of Wales is a complex project, but we are satisfied that we have assessed risk against value for money for the taxpayer and have sought to secure the maximum security available from the developer.
"The funding support was provided to Circuit of Wales to help develop the business proposition for the circuit, to secure planning permission and private finance."