Swansea home to Wales £1million street
23 December 2017, 07:12 | Updated: 23 December 2017, 07:19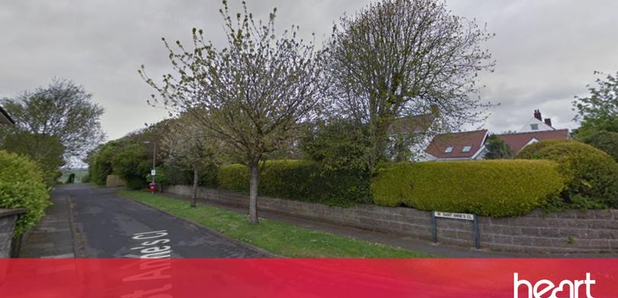 Nestled in the heart of London's Belgravia, Grosvenor Crescent has been identified as the country's most expensive street.
The analysis found a typical property in Grosvenor Crescent, located near to Hyde Park, Buckingham Palace and the shops of Knightsbridge, will cost buyers close to £17 million - at an average price of £16,918,000.
Lloyds Bank, which looked at property sales across England and Wales to make the findings, said Belgravia has long attracted wealthy buyers to the area due to its graceful white stucco residences, sweeping crescents and private garden squares.
Lloyds said there are now 73 "million pound streets", where the typical property is worth at least £1 million, dotted right across England and Wales.
Andrew Mason, mortgage products director at Lloyds Bank, said while addresses in London and the South East top the list of the most expensive places to live, all regions of England have at least one million pound street - and Wales is also home to one million pound street.
He continued: "Away from London, the survey shows that the most expensive streets are tightly clustered within Cheshire, Yorkshire and the Humber and Sandbanks in Dorset on the south coast."
Lloyds found the second most expensive street is Ilchester Place in Holland Park, with an average house price of £16,700,000.
Six streets have price tags more than £10 million - all of which are located in central London, clustered around Westminster and Kensington and Chelsea.
Eaton Square - last year's most expensive street - is now third with an average price of £13,585,000 - down from around £17 million last year.
Weybridge in Surrey is home to the most expensive street outside London, with the average home in East Road, which has the postcode KT13, costing just over £5 million. Oxford and Poole also make appearances on the top 20 list of the most expensive streets.
St Annes Close in Swansea is the only million-pound street in Wales with an average price of £1,029,000. Twyncyn in Dinas Powys is next (£813,000), followed by Mumbles Road in Swansea (£796,000). Cardiff's Rudry Road (£791,000) and Druidstone Road (£790,000) follow behind.
Lloyds used Land Registry sales figures to make the findings.