Swansea men jailed for stealing surfers' cars
20 February 2017, 15:11 | Updated: 20 February 2017, 16:16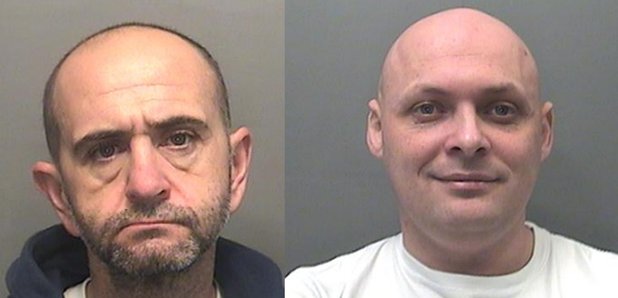 Three men from Swansea have been sentenced for stealing surfers' cars in Porthcawl.
Matthew Maynard, Kevin Criddle and Christopher Hanney specifically targeted surfers while they were in the water.
Criddle and Maynard started their string of car thefts by taking the keys to a Hyundai from an unattended bag in Rest Bay in August 2015.
The duo struck again in September, stealing keys for a Ford Fiesta that have been left in a safe box attached to the vehicle in the Hi-Tide.
Five days later they stole another Ford Fiesta after taking keys which were left in a bag in Rest Bay.
Matthew Maynard and Christopher Hanney after officers searched a property in Swansea in November 2015.
Maynard, 31, from Swansea was jailed for 26 months after admitting stealing two car and being a passenger in a stolen vehicle.
Kevin Criddle, 45, from Swansea pleaded guilty to stealing three vehicles and was sentenced to 16 months.
Christopher Hanney, 31, from Swansea received a nine month suspended sentence for his part in the scam.
Detective Sergeant Julian Kerslake said: "Surfers and other sea lovers were targeted as they headed into the water and left personal belongings and valuables unattended.
"Every year, there is a spike in the number of crimes reported on beaches in Porthcawl.
"The message is simple, don't be tempted to leave keys and other valuables unattended while you go in the sea."