Taskforce to help Tesco staff find new jobs
3 July 2017, 16:06 | Updated: 3 July 2017, 16:20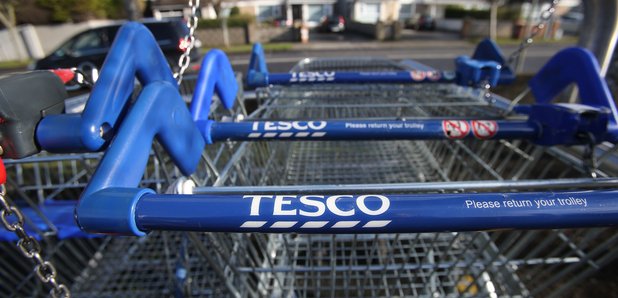 The Welsh Government admits it's unlikely jobs can be saved at Tesco's call centre in Cardiff as it is setting up a special taskforce to help people who are being made redundant.
1100 jobs are at risk after the supermarket announced plans to close the centre in Llanishen next year.
The Welsh Government says a taskforce is being set up to "ensure that as many of the 1100 people currently working at the centre are provided with the support they need to find alternative employment". It will bring together staff from the Jobcentre, Careers Wales, Cardiff Council and the ReAct programme that helps people facing redundancy.
The Welsh Government has previously taken a similar approach to help staff affected by the closure of the Murco site in Pembrokeshire.
The Welsh Economy Secretary Ken Skates says, "I've been very clear about my deep disappointment over the proposed closure of this award winning Customer Contact Centre in Cardiff and also about the way this news was broken to staff.
"We are talking here about a highly employable, award winning workforce who I'm sure many companies in the area would be very keen to employ. I'm determined to do everything I can, working alongside our partners, to ensure that the impact of the potential closure on our workers and wider economy is kept to an absolute minimum."
A Tesco spokesman said: "The welfare of our colleagues is of great importance to Tesco and we are working hard to support all those affected by our plans to close the Customer Engagement Centre in Cardiff.
"The decision to propose the closure was not an easy one and made after careful deliberation.
"However, the challenges facing the retail sector are considerable meaning we have to make difficult changes across our business to ensure that it operates on a sustainable footing."