Family heartbroken after teen killed in St Athan crash
22 November 2017, 09:51 | Updated: 22 November 2017, 10:08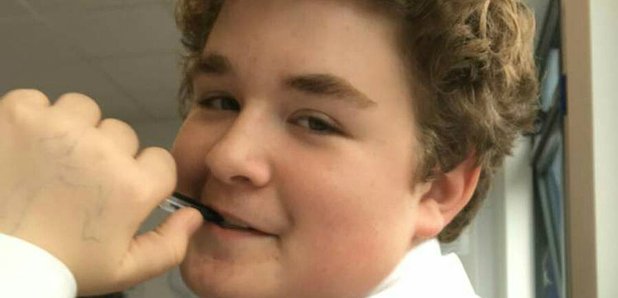 Tributes have been paid to a teenager who died in a tragic crash in the Vale of Glamorgan.
Christopher Cole was hit by a Ford Focus on Eagle Road in St Athan on Thursday.
The 13-year-old was in Year 9 at Llantwit Major Comprehensive and was known as "Worzel".
His parents Shane and Cherrey Cole, and siblings Owien and Gypsy, have released an emotional tribute.
"We are absolutely devastated by the suddenness of the way in which Christopher has been taken from us and our hearts are aching.
"He had a wonderful ability to lighten the atmosphere whatever the situation might be.
"Christopher was a real 'tech-geek' and loved gaming and socialising with his friends online.
"Christopher was a delightful, intelligent, well mannered, kind and polite young man who loved his family so much.
"He was a genuine ray of sunshine for each one of them and will be greatly missed.
"We have been very touched and totally overwhelmed by the many expressions of love and concern which have been communicated to us by our family and friends and from Christopher's school and gaming friends."
South Wales Police are still investigating the crash at the junction of Eglwys Brewis Road and Eagle Road.