The Wales Airshow will return to Swansea
21 August 2017, 14:04 | Updated: 21 August 2017, 14:13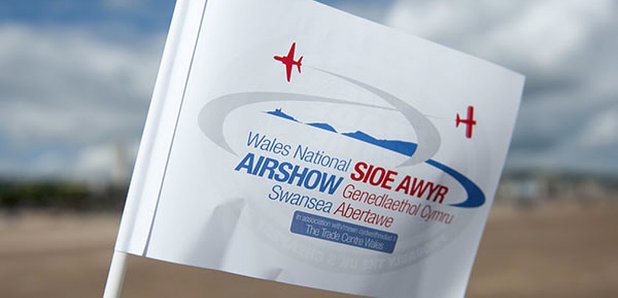 The Wales Airshow will be returning to Swansea next summer on 30th June and 1st July 2018.
It will be the eighth time the city has hosted the event and comes as figures suggest this summer's Airshow gave an £8m boost to Swansea's economy.
Swansea Council's Cabinet Member for Culture, Cllr Robert Francis-Davies, said: "Next summer will be the fourth consecutive year for the Airshow in Swansea, and the recent economic impact and visitor figures justify our decision to make it an annual event.
"This will help further boost a tourism industry that's already worth more than £400 million and 5,000 jobs to Swansea."
The highlights of this summer's show in Swansea Bay included the Red Arrows, Spitfires and Hurricanes from the Battle of Britain Memorial Flight as well as the Tigers parachute display team.
Research carried out at the Airshow this year found that while the bulk of visitors were from Wales, some had travelled from as far away as the Midlands and South West England.
Concerns about vehicles being used to carry out terror attacks at the show led to significant road closures in Swansea.
Cllr Francis-Davies says a review of this year's event is underway: "While the Airshow is a key event that's extremely popular, we're always looking for ways to improve it for the continued benefit of local people and visitors to the city.
"The temporary closure of Oystermouth Road for this year's event worked well by creating more space for the record crowd, so consideration will be given to doing the same thing next summer."