Trago Mills opens new megastore in Merthyr
21 April 2018, 09:43 | Updated: 21 April 2018, 09:47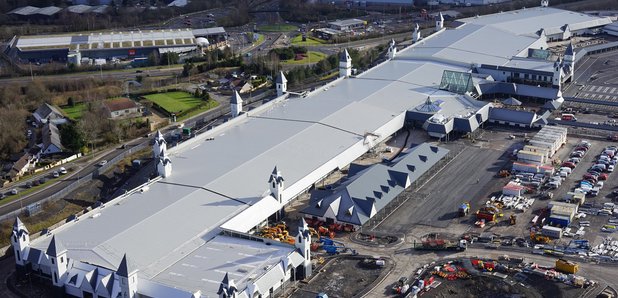 A new £65 million megastore has finally opened its doors in Merthyr Tydfil, almost three decades after the idea was first touted.
Discount retailer Trago Mills already has three stores in Devon and Cornwall but the new store in Merthyr Tydfil is their first in Wales, and the first outside the South West of England.
The site near the Cyfarthfa retail park took 18 months to construct and is expected to create around 350 jobs with retail, catering, warehousing, security and administrative staff.
Trago chairman and owner, Bruce Robertson said: "I sometimes have to slap myself to remember that it was as long ago as 1990 when Trago received its original planning approval for a retail store in Pentrebach, and from where the development was subsequently transferred to Swansea Road.
"Back then there was no Cyfarthfa Retail Park, so it is fortuitous that there will now be the irresistible combination of Cyfarthfa, plus Trago's unique value proposition within a stone's throw of the town centre that will doubtless attract custom from far and wide."
The new store, off the A470 Swansea Road, covers more than 30,00 sq metres and features a café, takeaway, and 11 independent units for local businesses.
Merthyr Tydfil County Borough Council Leader, Councillor Kevin O'Neill said: "The local authority is thrilled to see Trago open after many years – not just because it's a fantastic addition to Merthyr Tydfil's shopping offer but also because it's another landmark in the overall regeneration of the county borough.
"We are also delighted to see the opening of Merthyr Tydfil's first new Tourist Information Centre in three years in a prominent position at the end of the main retail boulevard."
Trago is already planning to expand the site by eventually adding a petrol station.