Tributes to two runners who died in Cardiff Half Marathon
8 October 2018, 17:16 | Updated: 8 October 2018, 18:48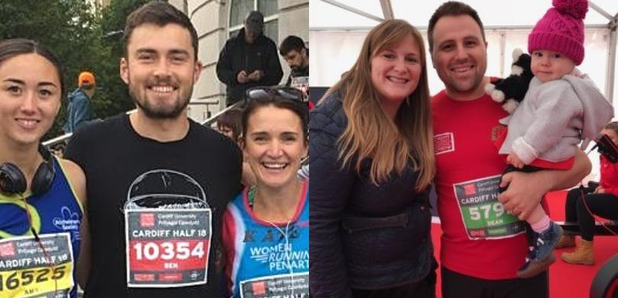 Tributes are being paid to the two men who sadly died after taking part in the Cardiff Half Marathon.
The organisers of the race, Run 4 Wales, have confirmed they were 25-year-old Ben McDonald from the Vale of Glamorgan, and 32-year-old Dean Fletcher from Exeter.
They suffered cardiac arrests at the finish line after completing the race on Sunday.
Ben was running the half marathon for the first time to raise money for the charity Maternity Africa.
He worked at the Cardiff White Water Centre and was a keen bodyboarder, snowboarder and kayaker.
Ben's girlfriend said: "I want him to be remembered for the happy, smiley, adventurous, loving person that he was."
Dean met his wife in Cardiff and was running for the second time.
He graduated from Cardiff University with a 1st class Honours Degree in Accounting & Finance.
He returned to the Welsh capital as part of the "Team Cardiff" group to raise vital funds for neuroscience and mental health, and cancer research at Cardiff University.
Dean has been described as an 'amazing husband and father' as he leaves behind wife Katie and young daughter Evie.
Run 4 Wales Chief Executive Matt Newman said: "This is a terrible tragedy for the families.
"Our heartfelt sympathies go out to the family and friends of both Ben and Dean.
"The medical team and emergency services reacted to this terrible situation with great speed and professionalism. Everyone connected with the race is devastated.
"We are in close contact with the families and will continue to support them in every way we can.
"We ask that their privacy be respected at this time."