Warning over measles outbreak in Newport
4 August 2017, 15:30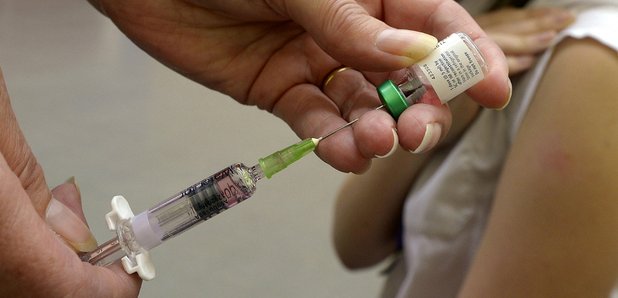 Public Health Wales says there's been another case of measles in South Wales.
The initial outbreak was linked to a school in Newport but spread to Torfaen, and is thought to be linked to an outbreak in Europe which has affected 14,000 people so far this year.
A total of 13 cases have now been diagnosed in South Wales.
Public Health Wales are urging parents to make sure their children have received two doses of the MMR vaccine as measles can pass easily between people who are not vaccinated.
It comes after a fatal outbreak of measles in South West Wales between 2012 and 2013 which saw more than 1,200 cases of measles in around Swansea. 88 people ended up in hospital and one person died.
Dr Rhianwen Stiff, Consultant in Communicable Disease Control for Public Health Wales, said: "The latest three cases are in children who are too young to have received the vaccination.
"This shows how important it is for everyone who is eligible to get vaccinated does so, in order to protect themselves and those who cannot have the vaccine because of their young age or a medical condition.
"Knowing that the strain of measles causing this outbreak originated elsewhere in Europe, we also continue to urge parents taking their children abroad this summer to check that they are fully vaccinated before travelling elsewhere in Europe."
Around one in ten children with measles end up in hospital and in rare cases it can be fatal.
Parents who suspect their child has measles should contact their GP or NHS Direct Wales on 0845 46 47.