Catholic priests thrown out of Cardiff pub
1 August 2017, 14:27 | Updated: 1 August 2017, 15:13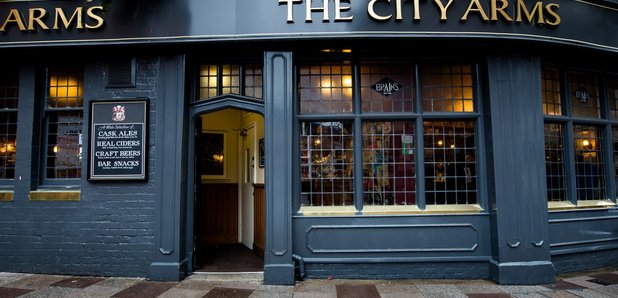 Seven priests were thrown out of a Cardiff pub when bar staff mistook them for a fancy dress stag party.
The priests popped into the The City Arms next to the Principality Stadium, to toast Father Peter McClaren being ordained at the Cardiff Metropolitan Cathedral.
But They were told by a bar-tender that stag dos were banned "in case they cause trouble".
Assistant manager Matt Morgan has apologised for the mistake: "They were all dressed in their black and white clothes and the staff thought they were a stag.
"We do have quite a few issues on the weekends with parties wearing fancy dress so it is our policy to turn them away.
"I started to realise that they were quite serious - and in the end we invited them in and gave them a free round of drinks."
One priest said: "our initial impression was that this was a joke until it became clear that he was in fact serious.
The priests haven't been put off by their experience and plan to go back to the pub which is a pilgrimage for rugby fans.
A spokesman for the Archdiocese of Cardiff added: "We'd like to thank the City Arms for being good sports through all of this and their kind gesture to our seminarians."