Cornwall's Heart Food Festival 2019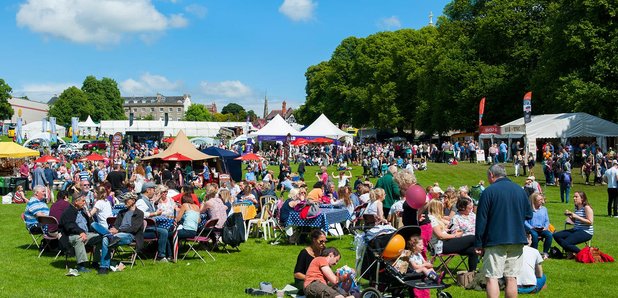 Cornwall's Heart Food Festival takes place on the 22nd and 23rd of June at Heartlands, Pool.
Introducing Cornwall's Newest Family Food Event, the Heart Food Festival will be bringing together some of the best food & drink producers from the county on the 22ndand 23rdof June at Heartlands, Pool.
Whether it's a Thai Curry you want or Fish & Chips, Mexican Wraps or a Dirty Burger you can feast on street food from all around the world! There will be dozens of food trucks on site to sample and you can wash it all down with a refreshing tipple from the local bars and drinks producers! Sit back & relax in the deck chairs in front of the main stage and enjoy an eclectic mix of local live music throughout the weekend. Or visit the Chef Demo Tent to see the line up of award winning local chefs showcase delicious delights and a variety of cuisines over the two days.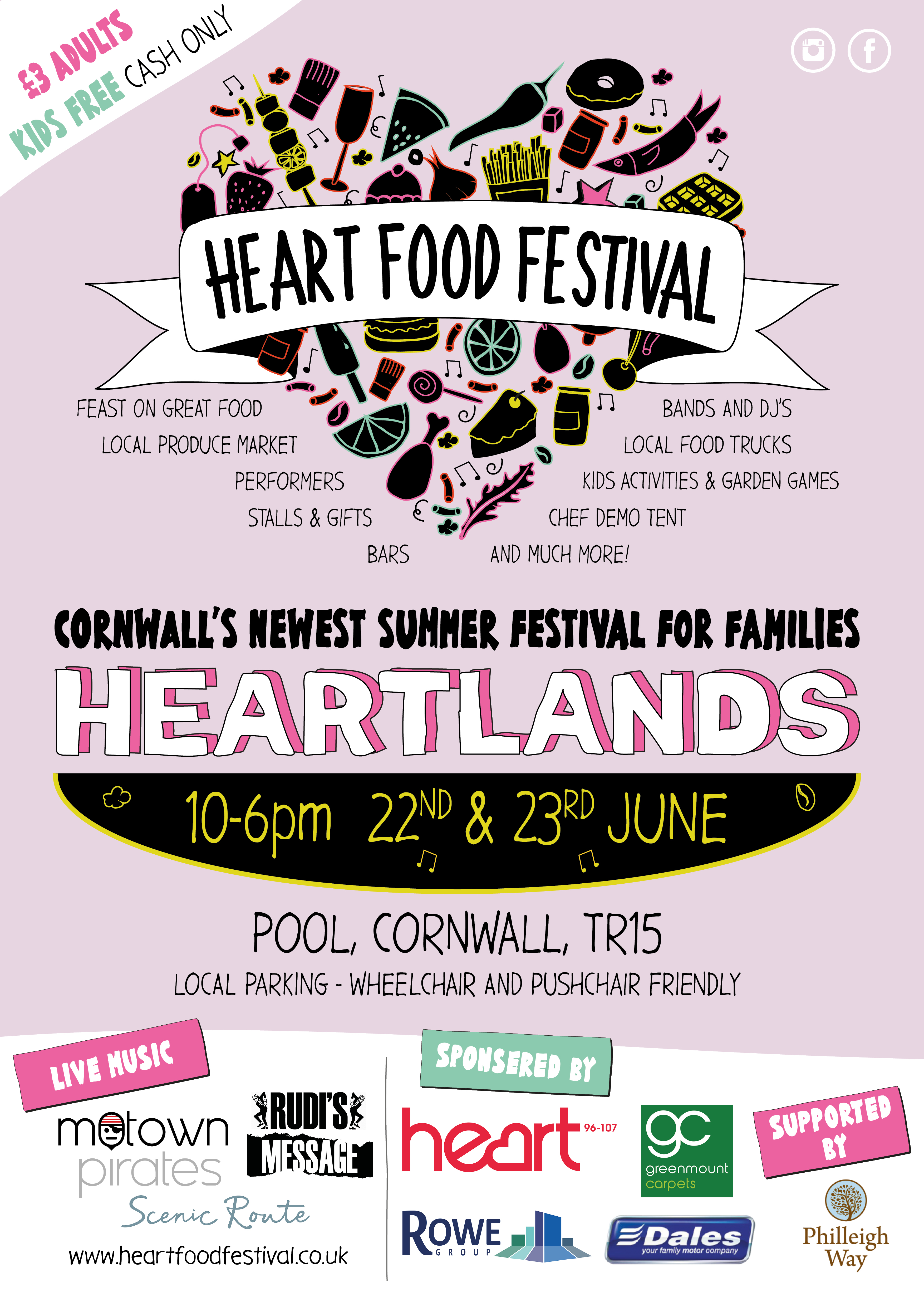 This is an event for the WHOLE FAMILY! The Fairground Garden Games, Inflatables, Face Painters, Crafts & Activities make the Kids Gardens jam packed with fun things to do for children of all ages!
See and Sample a delicious medley of treats within the Food Market, hosting dozens of local producers with everything from Cornish Biltong to Gin, Peanut Butter to Sausage Rolls! Browse the abundant Gift Market, Have a go riding a Surf Simulator, Soak up the sun and play in the Adventure Playground & Enjoy this fun packed family food and drink festival!
You can also be one of the exclusive attendees of a Big Ol Austrailian BBQ hosted on Sunday 23rd June by Adam Keskoff – The Aussie Smoker! Tickets are limited and sold through the website only!
See you there!