St Piran's Day
Celebrations throughout Cornwall on Thursday 5th March will celebrate St Piran, the Patron Saint of Cornwall.
The Heart Angels will be in Truro, Penzance, Falmouth, Camborne and Helston joining in the celebrations and handing out tasty treats too all thanks to Rowes Bakery!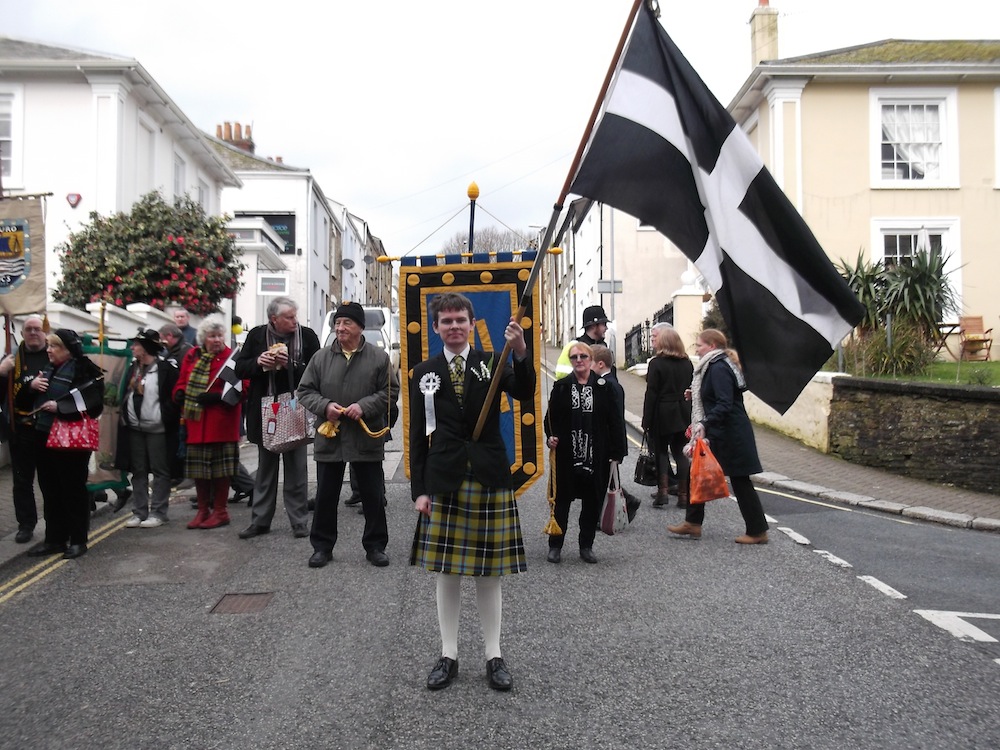 5th March:

Falmouth:

10.00 to 11.40am - a celebration of St Piran with a Furry Dance by local school children and musicians, all are welcome to join in or line the streets to watch the procession. The parade will leave from the Moor, Webber Street, High Street, Brewery Yard, Prince of Wales Pier and on to Lower Killigrew Street.
Bodmin:
11.00am to 12.00 noon - the celebrations will commence with a parade down through the town to the Mount Folly where invited dignitaries will address the gathered crowd, which will be followed by the children singing and dancing. The children will then be escorted to St Petroc's Church where they will present their own contributions to mark St Piran's Day and celebrate by eating a good old Cornish Pasty. Parade will commence at 11.am from the Library on Lower Bore Street.
Penzance:
Starting at Causewayhead at 10.15am. This is one of the largest in Cornwall with 600 children from the district's primary schools taking part wearing distinctive black and white. All are given a commemorative rosette to mark the occasion.
The processional dance will be led by the Grand Bard, Maureen Fuller and the mayor of Penzance, David Nebesnuick.
The children will dance in the St Piran Furry to the Post Office, and then on to Morrab Gardens.
Truro:
Starting at Waterfall Gardens at 1pm and finishes at High Cross with performances by schoolchildren, followed by a celebration of Cornish culture at the Cathedral . Expect lots of black and white Cornish flags and traditional Cornish food – lots of pubs and hotels put on a special menu for the day.
8th March
Perranporth, St Piran's Play:
Meeting at Piran Point, Perran Sands Holiday Park, TR6 0AQ, near Perranporth for the Grand Procession to St Piran's Oratory and Church to celebrate the re-excavation of St Piran's Oratory from Penhale Sands. The procession will be led by Falmouth Marine Band to the Oratory where there the audience will be invited to sing along with invited choirs.
James Gossip, head archaeologist on the excavation, will give an update on the plans of St Piran Trust and Cornwall Archaeological Unit in connection with the site.
Refreshments may be available from a bar at Perran Sands Holiday Park where there will be toilets.