The Recycle Devon Awards
3 January 2018, 09:52 | Updated: 22 January 2018, 17:00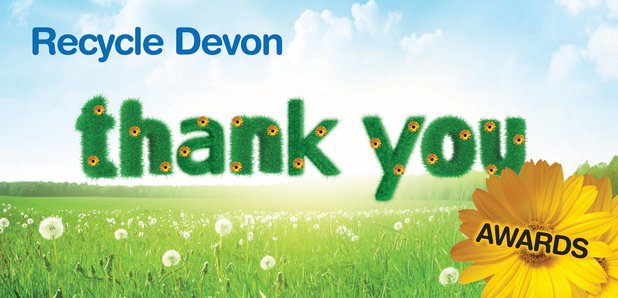 Time now to vote for your People's Choice Hero, but hurry...
Devon residents and communities are being called on to nominate their People's Choice Recycling Hero, whose efforts have helped the county remain one of the greenest in the UK.
Nominations for the People's Choice Hero are open now and will close on 16th February.

The Thank You Awards are organised by the Recycle Devon team, and were first launched to recognise those people who do that bit extra to help ensure Devon remains clean and green.

At last count 55.7 per cent of the total rubbish collected or taken to recycling centres in Devon that could otherwise have been disposed of, was recycled.


To find out all the details and vote for your People's Choice Hero, just click here