App shows where you can refill your water bottle for free
27 September 2018, 10:28 | Updated: 27 September 2018, 10:33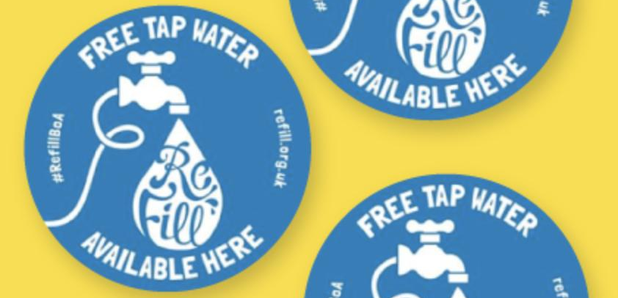 Every year 7.7 billion plastic bottles are used in the UK.
A recent study carried out by City to Sea found that 85% of the public are worried about the impact of plastic pollution.
Now businesses are being encouraged to display stickers to let us know that we can fill our water bottles up for free there.
It's #NationalRefillDay! Download the FREE @Refill app to find water on the go https://t.co/bQmrEUeu0o. Save money, stay hydrated and help prevent #plasticpollution

RT & Follow @Refill for a chance to WIN a @ChillysBottles Refill X bottle! pic.twitter.com/mXnBm6Jt9I

— Refill (@Refill) September 27, 2018
More than 1,100 locations, such as cafes, hotels, restaurants and shops, are now registered with ReFill in Devon and Cornwall, allowing the public to top-up their water bottles for free.
People can use an app on their phone to find out where the nearest ReFill point is, or look out for special signs in shop windows.
There are now 12,000 refill stations across the country.
As a co-founder of the ReFill revolution, South West Water is also talking to councils in the region to explore how the campaign can be expanded further across the South West, following its UK launch in Bude, Cornwall in 2014.
Deb Rosser, who founded ReFill in Bude, with support from BeachCare, a partnership between South West Water and Keep Britain Tidy, said: "It is absolutely fantastic to see water companies and big businesses across the country get behind this idea.
"It's so simple, but it has been extremely effective in reducing plastic use and encouraging everyone to do their bit for the environment".
South West Water is supplying 3,000 stainless steel refillable bottles, free of charge, to Keep Britain Tidy to distribute to community groups in Devon and Cornwall