Chudleigh: Burglars Target 9 Businesses In One Night
20 August 2014, 12:06 | Updated: 20 August 2014, 12:18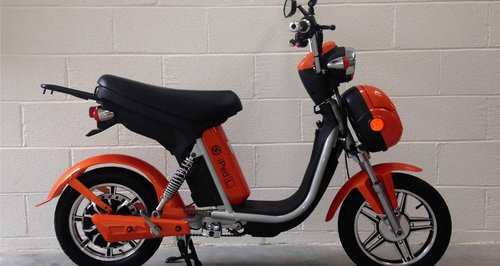 Police in Chudleigh are appealing for information after burglars struck 9 businesses there in just one night.
The break-ins happened some time between 9.45pm on Monday 18th August and 5.00am on Tuesday 19th August at the Xpressway Business Park located on the outskirts of Chudleigh.
The theives got in by forcing the front shutters of each business unit.

Thousands of pounds worth of goods were stolen, including building and plumbing materials, vending machines and cash.
At one premise a total of ten unique electric mopeds known as 'iped lites' were stolen and valued at 13,000.
Devon and Cornwall Police say the break-ins appear to be well planned and executed, and are advising local business owners to be vigilant and take all possible security precautions.
If anyone has any information regarding these burglaries that they contact police on 101, quoting police reference CR/099651/14 or alternatively call Crimestoppers anonymously on 0800 555111 ore report online at
Crimestoppers
.