Devon and Cornwall officers guard Trump's helicopter
13 July 2018, 12:00 | Updated: 13 July 2018, 12:03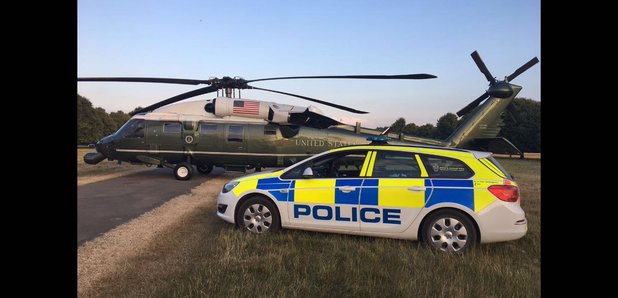 Officers from Devon and Cornwall police are guarding Donald Trump's helicopter.
As the US President visits the UK, officers from Devon and Cornwall police have been given their duties.
They're guarding his helicopter, Marine One.
In a tweet, Devon and Cornwall Police Federation said:
"Devon & Cornwall officers looking after Marine 1. They picked the best force for the task."
Yesterday we heard from the Devon and Cornwall police federation that officers sent to help police the visit were staying in appalling conditions.
They'd been given mats to sleep on in a squash court. But today, we've been told officers have now been given acceptable accommodation.