Domestic abuse sufferers urged to get help
11 December 2018, 12:39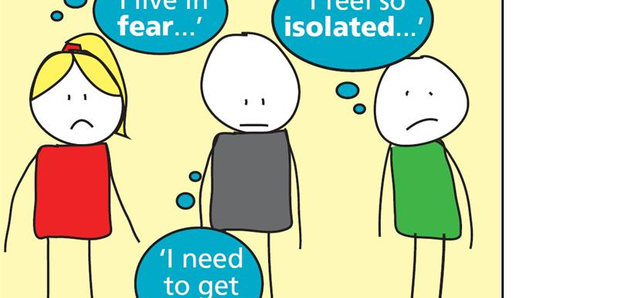 Our police have launched a campaign to make people aware of the signs of domestic abuse.
Domestic abuse can happen to anyone, at any age, in any kind of relationship and involves one person having control over the other.
Domestic abuse comes in different forms; physical, sexual, emotional, psychological or financial.
Domestic abuse survivor, Rachaele, describes her experience: "I entered into a relationship aged nineteen, which lasted for ten years. Throughout that decade I was subjected to emotional, physical and sexual abuse and my children grew up thinking abusive behaviour was normal.
"We were totally controlled. I was unable to make decisions on my own; I even lost the ability to choose what we would eat for dinner.
"My partner accumulated debts and took out loans in my name, leaving me tens of thousands of pounds in debt.
"I was able to escape the relationship and, with extensive help, have been able to re-build my life and those of my children.
"I urge anyone in an abusive relationship to seek help and support."
Detective Superintendent Sharon Donald of Devon and Cornwall Police, said: "We hope this campaign will encourage people to come forward if they are in an abusive relationship and seek help either from police or one of our partner agencies.
"The important thing is that people recognise abuse and that they feel supported to take steps to get out of an abusive relationship."
Devon and Cornwall police say the campaign coincides with the increase in the occurrence and reporting of domestic abuse incidents during the Christmas and New Year period.
In the six months to October 2018, Devon and Cornwall police had 200 reports of controlling and coercive behaviour.
Anyone who's suffering, or has concerns about a friend or relative, is being urged to contact police.
For support visit www.domesticabusehelp.co.uk You can also call the National Domestic Abuse Helpline on: 0808 2000 247 or call 101 to speak to police.
If someone is in immediate danger, call 999. To contact the Victim Care Unit call 0300 3030 554 or visit: http://www.victimcaredevonandcornwall.org.uk.