Don't go into the sea to rescue your dog
11 June 2018, 10:07 | Updated: 11 June 2018, 10:14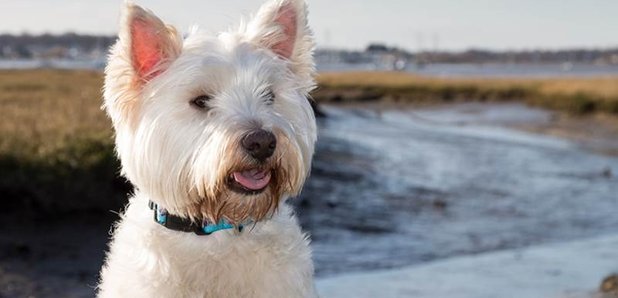 Our RNLI have started a new dog safety campaign.
The RNLI here in Devon and Cornwall say every year they rescue an average of 14 dog walkers, who've gone into the sea after their pet.
Simon Hannaford, RNLI Community Safety Officer says; "This is especially traumatic for the pets who can end up in precarious situations and for the owners it is very distressing and tempting to try and rescue their dog.
"Unfortunately it doesn't always have a positive ending. We would like to talk to dog owners about what they can do when walking their pets on the coast to prevent these incidents and encourage them to share, via the power of social media these messages with their friends and family."
By following a few simple steps dog owners can help keep themselves and their animals from further danger:
Always check the weather and tides. Tide times and heights vary throughout the month and can easily catch you out.
If your dog swims out too far or gets stuck in mud, do not go after them! Move to a place they can get to safely and call them. Most will get back by themselves.
Always keep your dog on a lead when walking close to cliff edges or fast-flowing rivers.
Always carry a means of calling for help.
If you see someone in trouble call 999 or 112 and ask for the coastguard.
Damien Bolton, RNLI volunteer helm at Port Isaac says; 'We will always launch to reports of an animal in the water, it's extremely upsetting for the owners and we don't want them putting themselves in danger to try and help their pets. It's really important that we get the essential safety advice out there and prevent these incidents happening."