Former Navy Chief urges on fight to Save Appledore Shipyard
27 November 2018, 09:28 | Updated: 27 November 2018, 09:30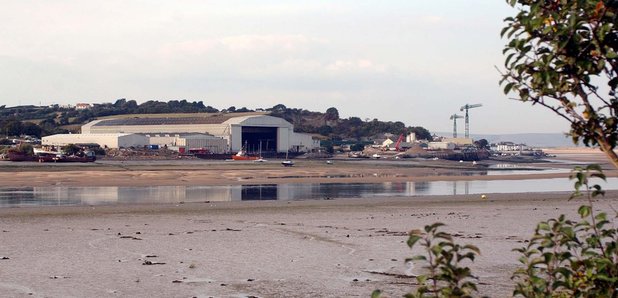 The fight to save Appledore Shipyard gets the backing of a former Royal Navy Chief.
Lord West of Spithead is worried the loss of the shipyard will be 'highly destructive' for the community.
The former first sea lord also said that other yards were under threat unless there was a "core" amount of shipbuilding work.
Owner Babcock has said that they plan to close the Appledore yard next year.
Raising his concerns with the Government at Westminster, Lord West said: "Appledore shipyard has been amazingly competitive in producing survey ships for the Navy, parts of the Type 45 and parts of the carrier, and it won the latest competition for four Irish OPVs (offshore patrol vessels).
"It is a very efficient and very capable yard. I find it extraordinary that a firm has to close it because it has problems on its balance sheet elsewhere in its structure."
Babcock has had £1.7 billion of business in the last year.
The GMB Union is encouraging Babcock to build the new Isles of Scilly ferry at Appledore, to save it from closure.