New Helipad Officially Opening At Derriford Hospital - VIDEO
4 June 2015, 12:45 | Updated: 4 June 2015, 13:03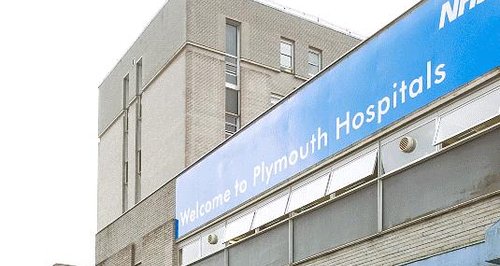 In 2012, Derriford Hospital officially became the Peninsula Trauma Centre as part of a new region-wide system in the South West.
This consists of two trauma care networks, each with a major trauma centre at the heart of the network and is supported by the ambulance and air ambulances services, trauma units, local acute hospitals, specialist rehabilitation and many other associated healthcare professionals.
The official opening of a new helipad at the site is taking place this Friday 5 June.
Dr Anthony Kehoe, Consultant in Emergency Medicine and Clinical Governance Lead for the Peninsula Trauma Network says:
"The helipad is long awaited. The current strip is unfit for purpose and can't be used in all conditions or at all at night. Certain Air Ambulances and Search and Rescue can't land here and diversion to a secondary site can add around 30 minutes, which can be critical at that time.
The Major Trauma Centre benefits from having all relevant specialties on site and is particularly fortunate in having so many embedded Ministry of Defence staff, with extensive experience of providing trauma care on the frontline."
Lieutenant Colonel Scott Adams, Consultant Orthopaedic Surgeon and Clinical Lead for the Major Trauma Centre, says:
"We are a specialist hospital that is responsible for the care of the most severely injured patients. The new helipad is a critical step for improving patients' outcomes and the individuals' quality of life.
We are very excited about the opening of the helipad, which has taken a lot of hard work from many different organisations and individuals. To see it reach completion is very rewarding."
Robert Bertram, Chief Executive of County Air Ambulance HELP Appeal said:
"The quicker a consultant can treat a patient, the better the outcome. People with spinal injuries, severe head traumas and many more critically ill patients arriving by Air Ambulance and Search and Rescue helicopters will benefit dramatically from having a dedicated helipad at Derriford Hospital.
As the Major Trauma Centre for Devon and Cornwall, they will be able to land on site and access the expert care they urgently need much quicker."