No power and trees down as storm hits South West
29 November 2018, 10:45 | Updated: 29 November 2018, 10:47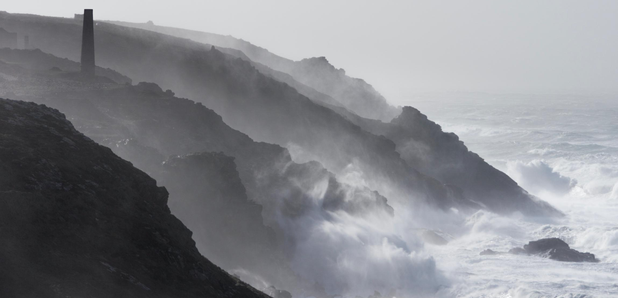 Winds of 74 miles per hour have been recorded off the Isles of Scilly.
Strong winds and heavy rain have battered the South West, bringing down trees.
Hundreds of homes across Devon and Cornwall woke up with no power, and there's been some localised flooding.
The bad weather's affected transport too - with some trees brought down in the strong winds, and restrictions put on the Tamar Bridge to High sided vehicles.
Bridge: Vehicle restrictions in place - Closed to ALL wind vulnerable vehicles including high-sided, caravans and motor cycles. Please see website for latest travel updates.

— Tamarcrossings (@tamarcrossing) November 29, 2018
Our emergency services are warning us to take extra care, and say we should NEVER drive through floodwater.
Please don't drive through deep water.Did you know?
- Just one foot or 30cm of moving water can float your car.
- An eggcup-full of water going into your engine is enough to wreck it.
- Three-quarters of cars that get stuck in flood water are written off.https://t.co/AZEqSMUktw pic.twitter.com/kzugXapeOF

— Devon&Somerset Fire (@DSFireUpdates) November 28, 2018
There's a yellow weather warning in place for much of the South West.
Good morning All, Rachael here. Rain moves northeastwards today accompanied by strong winds and gales, with severe gales for a time across exposed parts of the west and south. Brighter conditions with showers follow later on, with the wind gradually easing. Very mild. Take care. pic.twitter.com/VLKbJO2hyI

— Met Office (@metoffice) November 29, 2018