Police dig up garden at paedophile couple's former home
4 May 2016, 08:39 | Updated: 4 May 2016, 09:04
Convicted paedophile couple David and Pauline Williams used to live in the bungalow on Cullompton Hill in Bradninch
Yesterday scaffolding and a large excavation tent was put up over the garden of the former home of David and Pauline Williams.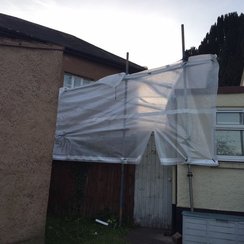 The pair, who were jailed last year for historic child sex offences, had boasted about their friendship with Fred and Rose West.
David Williams, 57, was jailed for life, while his wife, Pauline 53, was sentenced to 12 years.
They'd become friends with the West's while living in Gloucester in the 1980s.
In a statement, Devon and Cornwall Police say "Following intelligence received, Devon and Cornwall Police are undertaking excavation work at a property on Cullompton Hill, Bradninch, Cullompton, Devon.
"This relates to historic intelligence connected to the address and its former occupants.
"It is expected to up to four days to complete. Specialist officers will be involved in the excavation which we hope will have as little impact on the local community as possible."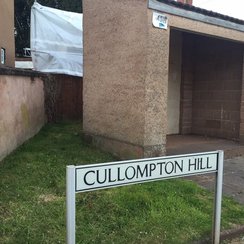 Locals tell Heart they're "shocked" that something like this is happening in their quiet rural town.