Police merger with Dorset put on hold
26 September 2018, 11:10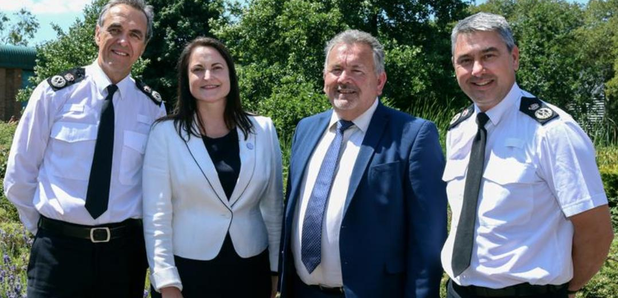 Devon and Cornwall police and Dorset police won't be merging just yet.
Chief Constable Shaun Sawyer from Devon & Cornwall Police, Chief Constable James Vaughan from Dorset Police, Alison Hernandez - the Police and Crime Commissioner for Devon, Cornwall and the Isles of Scilly and Martyn Underhill - Police and Crime Commissioner for Dorset, met las night to discuss the plans.
Both chief constables and PCCs agreed the business case, but have not been able to reach a unanimous decision about whether to submit it to the Home Office.
It was hoped that merging the two forces would help operational efficiency, and would deal with funding challenges.
The two forces already have an alliance, where they share things like armed police, the roads policing team and dogs.
The Devon and Cornwall PCC's current view is not to support the submission of the business case to the Home Office and she will be taking it to the Devon and Cornwall Police and Crime Panel meeting for further discussion on Friday 5 October.
A final decision will be made on Monday 8 October after both Police and Crime Panel meetings.