Second World Record Long Distance Dinghy Attempt
21 April 2017, 14:40 | Updated: 21 April 2017, 14:58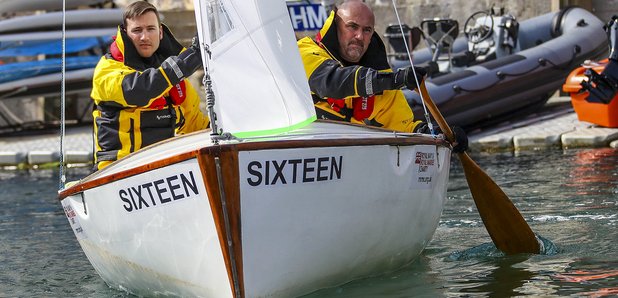 Two record breaking sailors from Plymouth are planning to smash their own long distance world record in a 14 foot dinghy.
Acting Petty Officer Phil Slade and Ministry of Defence Civilian Mark Balamarich are going from Devonport to Faslane, a Royal Navy base in Scotland at the beginning of May.
In 2016, they sailed from the city to Portsmouth via France, this year they are wanting to traval 500 nautical miles which is almost double what they achieved the first time.
Phil Slade spoke to Heart about what they learnt: "Last year we were completely unsupported we had a safety yacht that didn't come near us.
"This time we are going to be taking food and water off them." That's one thing we learnt, because crossing the Channel and back we didn't take on enough food and water as we should of and we got to our destination quite dehydrated."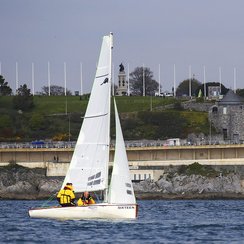 The challenge will raise awareness for the sport of dinghy sailing in the Navy and Marines.
It will also be raising awareness and money for The Royal Navy and Marines charity alongside Bowel Cancer UK which is very close to Mark' heart. "I lost my father, my great gran and generations gone through to Bowel Cancer."
The money raised from the voyage will be split evenly between both of these causes.
The pair will hopefully be setting off on May 1st, weather permitting.
To support Phil and Mark's 2017 record breaking attempt, CLICK HERE