Spot the Warning Signs of Child Sexual Exploitation
17 March 2017, 06:00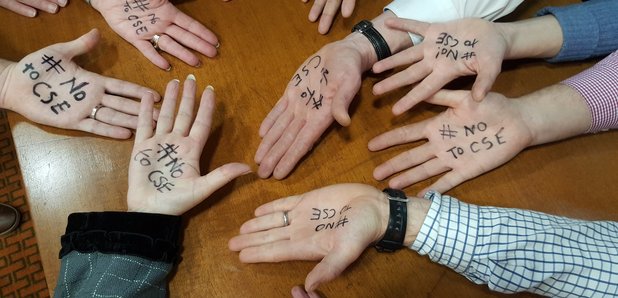 Plymouth, Torbay, Cornwall and Devon Safeguarding Children Boards and Devon and Cornwall Police have teamed up to promote awareness of Child Sexual Exploitation to parents.
Parents across Devon and Cornwall are being made aware of what signs to look out for in case their child is at risk of being sexually exploited.

Sexual exploitation is a type of child abuse. It puts a young person at huge risk of damage to their physical, emotional and psychological health.

CSE involves young people and children being 'groomed' and sexually exploited. It can take many forms, such as through an apparently 'consensual' relationship with an older person or a young person
having sex in return for attention, gifts, cigarettes or alcohol.

Many young people who are being exploited do not realise they are at risk and will not ask for help. Some may see themselves as willing participants in such abuse, not realising that what is happening
to them is illegal.

There are warning signs that may indicate something is wrong. If you know what you're looking for, you can take steps to help them.



Has the young person received unexplained gifts or money?
Do they use their mobile phone excessively and/or secretively?
Do they have significantly older friends?
Have they been picked up from home or school by someone you don't know?
Are they associating with other young people who are already known to be vulnerable or involved in exploitation?
Have they started playing truant from school or regularly going missing from home?
Have they suffered from a sexually-transmitted infection?
Are they self-harming?
Has their appearance changed?
Devon and Cornwall Police, local authorities and charities including Barnardo's, the NSPCC and Northern, Eastern and Western Devon Clinical Commissioning Group (NEW Devon CCG) have collaborated on a new web page to signpost parents to support services.
More information and resources for parents can be found here.