Can you spot the buffalos hiding in the London skyline?
19 September 2018, 16:27 | Updated: 25 September 2018, 10:26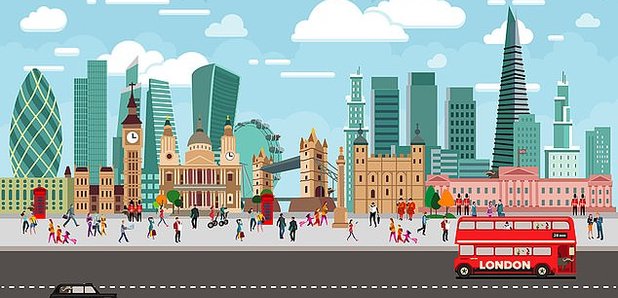 Try to find all seven of the creatures in this new visual puzzle... it's harder than you might think!
A brand new puzzle has got the internet scratching its collective head - can you crack it?
The intriguing image, made by Buffalo7, features the furry horned beasts hidden within London's famous skyline.
Seven of the hairy creatures are embedded in the picture and it's your task to find them all.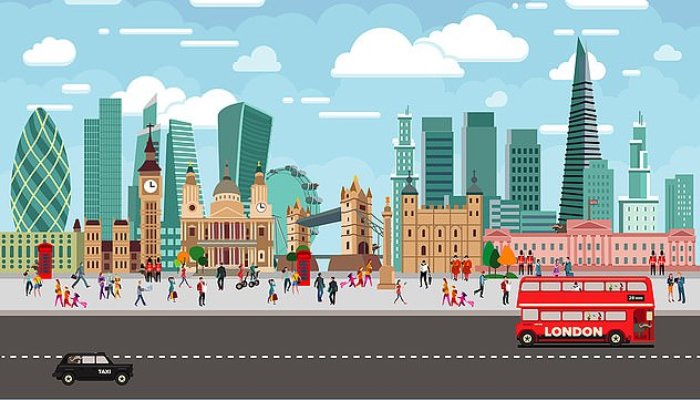 Where are the buffalos in this image?
According to the designer of the image, most staff at their agency found them all within 30 seconds so it's not as difficult as you might think.
However, the image, which is reminiscent of the famous Where's Wally series of books, has been left many people puzzled.
The picture has been created by Manchester PowerPoint presentation design company Buffalo 7 to mark the opening of their new office in Soho, London.
If you're a bit stumped then we've been permitted to publish a few clues.
If you don't want any help, then the time to look away is NOW! (Image revealing the locations of all the buffalos is below).
Clues:
Something you make a paid call with.
You hail this to make a tourney from A to B.
Person paid to protect our monarch.
Famous attracting at Waterloo.
Structure created to allow us to cross rivers.
The Queen's residence.
Four-wheeled mode of public transport. usually has its own route number.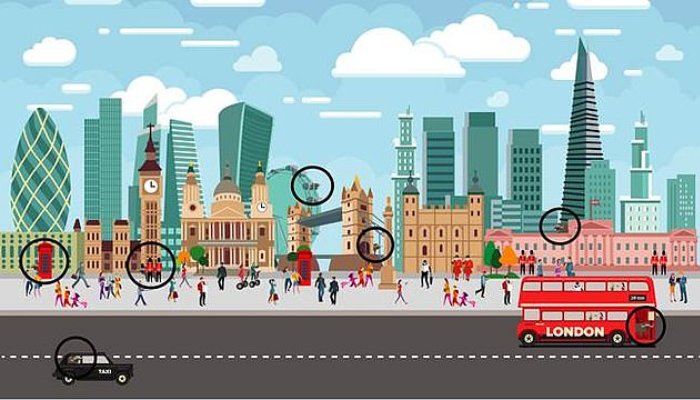 Did you spot them all?
Good luck!