Chica Shoes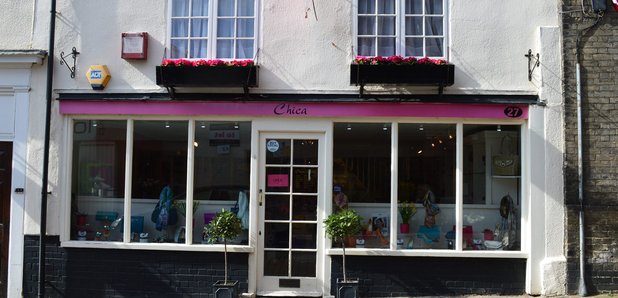 Chica Shoes, Bury St Edmunds, Suffolk is a well established independent ladies shoe shop in the heart of Medieval Bury St Edmunds which has been trading for over 20 years.
This Great Independent Shoe Shop stocks a wide range of affordable stylish quality footwear from Italy, Spain and Germany.
Carolyn Stennett the founder of Chica Shoes is passionate and prides herself of knowing exactly what styles and trends her customers desire.
They have been the main stockists of H.B Shoes since we first started trading, known for their wonderful Loafers and Court Shoes.\Customers visit from all parts of the U.K. when looking for Shoes and Handbags for Weddings and that Special Occasion to compliment their outfits.
They also offer a Shoe and Handbag dyeing service suitable not only for the Bride and her Bridesmaids but for all Wedding Guests.