Happi Days Dog Day Care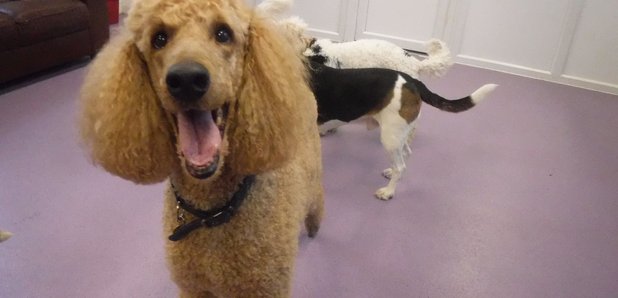 Happi Days is Suffolk's first bespoke dog day care facility. Based near Ipswich and Woodbridge, they have centres in Rendlesham and Martlesham, with overnight accommodation in Eyke.
They are all experienced, passionate dog lovers and owners first and foremost, so they hope to provide the same kind of care for your dogs as you would give them yourself.
Their philosophy at Happi Days Dog Day Care is that dogs are beautiful wonderful animals that deserve our love and respect. No need for hats or outfits. How about - large open plan outdoor play areas with access indoors to playroom, open plan cosy sofa rooms with soft bedding and human company at all times.
Dogs that are staying on holiday are taken home to Eyke Elm Cottage overnight not left on the Happi Days site. They get to play at the crèche all day so get best of both worlds. All overnight accommodation is underfloor heated, soft flooring (not concrete), decorated, has soft bedding and is also alarmed.
Call them

Rendlesham Office:
01394 420 468
Martlesham Office:
01473 623 661
Mobile (Helen Brown):
07901 834 094