Lakenheath: 89 Year Old Woman Attacked In Own Home
18 February 2014, 06:54 | Updated: 18 February 2014, 11:19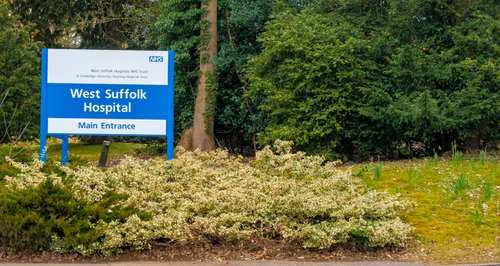 An 89 year old woman has been left in hospital after being attacked by three masked men in her home in Lakenheath last night.
She has been taken to the West Suffolk hospital with a cut to her head after she was attacked at Arrowhead Drive in Lakenheath.

Police were contacted just before 8.10pm Monday evening, by the woman who reported that three men wearing dark clothing and something over their faces had broken into her home and hit her.
The men had then searched the property before leaving. At this stage Suffolk police say it is not known what has been stolen.

Officers found the woman with a cut to her head and an ambulance was called.
At this stage the injury is not thought to be life threatening and she has been talking to officers at the hospital with her.

Suffolk Police have started an investigation into the incident and have searched the area, with assistance from MOD police, and cordoned off the property.

Officers are following several lines of enquiry to trace those involved but are asking anyone who was in the area between around 7.30pm and 8.30pm yesterday evening to come forward as they may have information that can help.

If you were there or if you have any information about the incident or the offenders please call Suffolk Police as soon as possible by dialling 101.
Alternatively you can call Crimestoppers, anonymously if required, on 0800 555 111.