Two Prisoners Abscond From Hollesley
9 September 2013, 12:07 | Updated: 9 September 2013, 12:10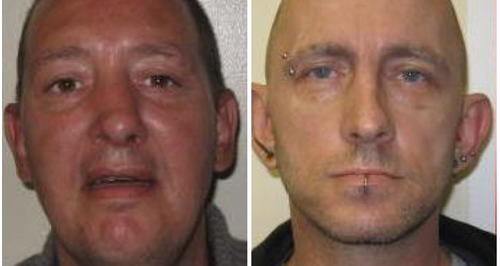 Police are looking for help in finding two prisoners who have absconded from Hollesley Bay Prison in Suffolk overnight.
Police were contacted just before 8.40am this morning, Monday 9, reporting the two – Paul Devereux, 42, and Jonathan Ewing, 44 - had absconded.

Devereux, who was serving a life sentence for robbery with an imitation firearm, is described as white, around 5ft 9ins tall, of stocky build, with short brown hair, brown eyes and several tattoos including a snake/dagger design on his forearm.

He has connections to the Sudbury area of Suffolk.

Ewing, who was serving an indeterminate sentence for wounding/ GBH with intent, is described as white, 5ft 11ins tall, of slight build, with balding brown hair and blue eyes, with a number of tattoos and facial piercings.

He is known to have connections to the Colchester area.

Police are asking anyone who may have seen them or anyone with information about where they are now to contact officers. You should not approach them or take any further action.

If you can help please contact Suffolk Police or your nearest police station using the national police number 101.