Brighton Fringe 2018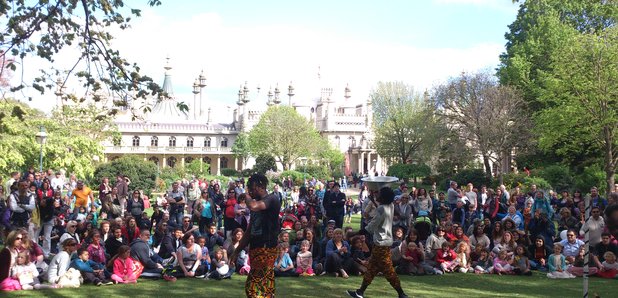 Brighton Fringe is back for 2018 and offers the perfect time to get your family out in the sunshine for a picnic with lots of added fun!
On now until 3rd June 2018, the Brighton Fringe Festival is the largest open-access arts festival held annually in Brighton. Hosting over 4000 performances in over 160 venues the festival is a city wide feast of talented artists from Brighton and beyond.
This year, Brighton Fringe are hosting TWO Bank Holiday Family Picnics including 26th of May. Bring your picnic blankets and hampers down to enjoy Brighton's biggest family picnic with free, family-friendly performances, activities and more!
Both picnics will be held in the Royal Pavilion Gardens, right in the heart of Fringe City, with plenty of open space for the kids to let off some steam. Come along and enjoy the fresh air, eat, drink and laugh together.
Make sure you check out the Fringe City weekend street festival too which takes place every weekend during the festival! It's completely free and there are three stage areas each day with performances each afternoon and loads of pop-up food stalls!
Visit the Brighton Fringe at www.brightonfringe.org for more information, other events, and anything and everything to do with this year's festival.
Win Tickets For This Weekend
We've got your chance to win a Brighton Fringe prize pack with tickets for you and three mates to some of the highlight events this weekend, including the Krater Comedy Club, Love Letters to Rappers, La Clique, Goldilock, Stock & Three Smoking Bears.
Just enter below for your chance to win. Good luck!