Brighton & Hove Triathlon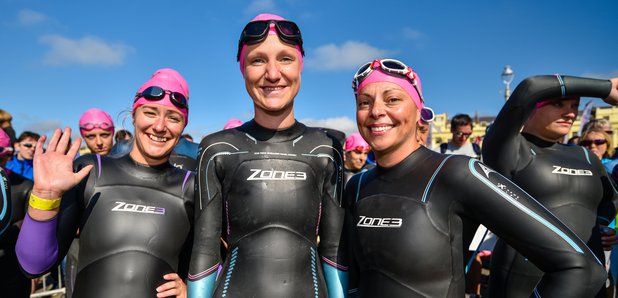 Brighton and Hove Triathlon, the biggest triathlon on the southeast coast, is back for another year on Sunday 16th September.
Brighton and Hove Triathlon is expecting a record number of participants for its third year, with entries already well ahead of the same time in year 2. This annual city Tri makes the most out of Brighton and Hove with an open sea swim, closed-road bike course and run along scenic Hove promenade. The Children's Tri is also taking place on the same day and there's a scootathlon for the youngest athletes (3-7 year olds) on the Saturday. Prices are available in every category and no one leaves without a medal and t-shirt.
This year the Triathlon is very excited to introduce the brand new Triathlon Event Village which will run alongside the Triathlon over the weekend. They have booked a climbing wall, face painting and lots of food and drink vendors, as well as sponsors and partners of the Triathlon coming along to support the event. It's FREE to all and open from 10am-5pm on Saturday and 8am-5pm on Sunday, so come down and have a look at all the exhibits. A full list of can be found on their website here.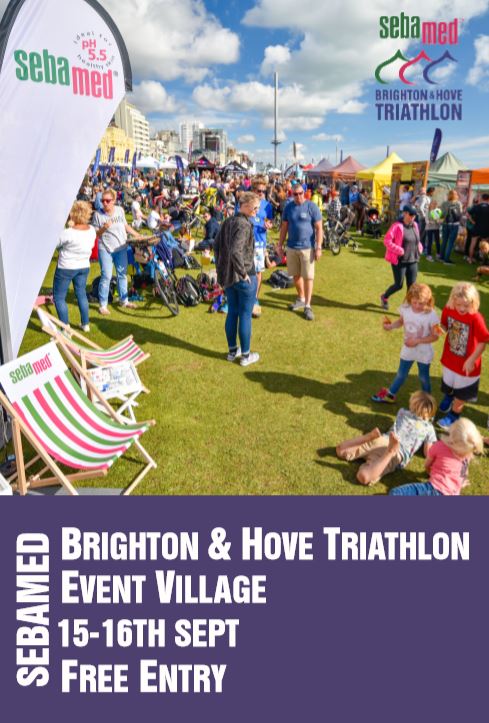 Think you're not quite ready for a triathlon? There are distances to suit everyone, especially beginners, so if you can swim 400m, cycle 5k and run 2.5km there's no reason not to tri!
Check out the distances below and to book your place click here
Adults – Sunday 16th September
Olympic 18+ (Individual & Relay) - 1500m sea swim / 40km bike / 10km run
Individual - £100
Relay - £150

Sprint 15+ (Individual & Relay) - 750m sea swim / 20km bike / 5km run
Individual (15-17) - £60
Individual (18+) - £85
Relay - £130

SuperSprint 15+ (Individual only) - 400m sea swim / 5km bike / 2.5km run
Individual (15-17) - £50
Individual (18+) - £75
Children – Sunday 16th September
8yrs - 50m sea swim / 1.5km bike / 500m run
9-10yrs - 100m sea swim / 4km bike / 1.5km run
11-12yrs - 200m sea swim / 4km bike / 1.5km run
13-14yrs - 200m sea swim / 4km bike / 2.5km run
All entries £40
Scoothatlon – Saturday 15th September
3yrs - 100m scoot / 100m bike / 100m run
4yrs - 200m scoot / 200m bike / 200m run
5-8yrs - 300m scoot / 300m bike / 300m run
All entries £20
For further information please go to: brightonandhovetriathlon.com