Heart's Extra Egg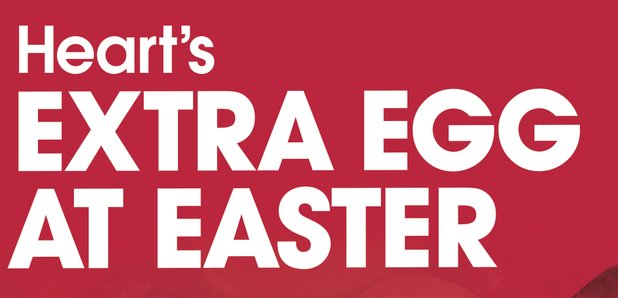 Here at Heart, we get very 'egg-cited' about Easter - especially for all that chocolate! So this Easter, join us in what we want to be our biggest Easter Egg hunt of all time, we will be treating the kids that miss out. #HeartExtraEgg

There are some children who don't get Easter treats, so we've teamed up with TSS Facilities who are your Buildings Heating, Electrical, Air-conditioning and Water Hygiene experts, to give the gift of Easter to as many local children's charities as possible.
Our Heart Angels will be delivering the eggs to local charities, hospices and schools.
TSS Facilities offer a full range of services for all your facilities including water treatment, industrial heating, electrical services, air conditioning and ventilation installations, service and maintenance in Brighton, Sussex and surrounding areas. They provide a professional and highly rated service, contact them today for a free consultation for all new heating, air conditioning, electrical and refrigeration installations.