£150 Million Development Including Ikea in West Sussex
26 January 2017, 11:30 | Updated: 26 January 2017, 13:15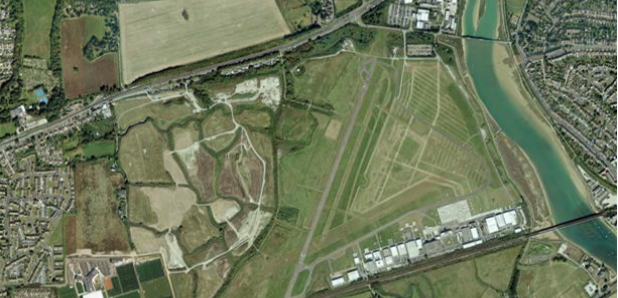 Plans unveiled for £150 million regeneration plans for the New Monks Farm site in Lancing, including new Ikea Store, 600 homes and a primary school.
Brighton & Hove Albion announced the plans for an exciting new development on land to the north of the club's training ground at Lancing.
The investment will come via New Monks Farm Development Ltd (a subsidiary of the club), who today unveiled £150 million regeneration plans for the New Monks Farm site in Lancing.
Plans include 600 new homes, a school, community centre and country park for residents. The proposed development also includes plans for a new IKEA store, which will create 430 jobs, with the entire development estimated to generate a total of 875 new jobs for the Adur area as well as a major new junction on the A27.
Draft plans for the proposed new store and further development of the area can be seen at the exhibition which will take place at The Shoreham Centre, 2 Pond Road, Shoreham BN43 5WU on: Friday 27th January 2017 from 2pm to 8pm and Saturday 28th January 2017 from 10am to 2pm
In addition the plans will also be on display at an exhibition which is due to take place on: Wednesday 1st February 2017 from 4pm to 8pm at Lancing Parish Hall, 96 South St, Lancing BN15 8AJ.
Longstanding Albion director Martin Perry, who is heading up the New Monks Farm Development, said, "This is part of a wider major regeneration scheme in Lancing that is in line with the emerging Adur Local Plan.
"In addition to the significant employment generated through this development by IKEA, 600 homes for local families will be created, supported by a new primary school, a country park and replacing the Sussex Pad traffic lights with a major new roundabout on the A27 that will improve the situation for commuters and open up new job opportunities on Shoreham Airport."
Tim Farlam, Real Estate Manager for IKEA, said: "At IKEA we are committed to being a good neighbour and true partner in our local community. Prior to submitting the planning application, IKEA together with New Monks Farm Development Company would like to meet with the local community and hear their views.

"At IKEA our vision is to create a better everyday life for the many people. We want to make IKEA more accessible and are very excited to be opening a number of new stores around the UK. This site presents a great opportunity, given its scale, accessibility and location. A new store here would provide people from the greater Brighton area with relevant home furnishing solutions and will create local jobs."
Neil Parkin, Leader of Adur District Council said:
"I am pleased to see the strong investment interest that is being shown in Lancing and in the whole Adur District. We are clear that we want to attract world class developments which create homes and jobs for local people. I am looking forward to working with Brighton and Hove Albion, and now with IKEA, to achieve our ambitions for one of the most high profile strategic sites identified in our Local Plan. "The proposal from New Monks Farm Development Ltd and IKEA must fully address concerns the local community has around flooding and sustainable development at this key site through a clear and convincing business case. Once completed, our District will benefit from an annual £11.5m economic injection, and which will allow us to continue delivering high quality services and helping people to do great things in Adur."

Warren Morgan, Leader of Brighton & Hove City Council said: "Brighton & Hove City Council helped IKEA review sites within the city with a view to finding a home for a new store but we were unable to find anywhere that was suitable. We are delighted that IKEA is locating within the greater Brighton area, particularly given their commitment as a real living wage employer. The jobs and training opportunities that the new store will bring is great news for everyone living in the greater Brighton region."