3 Airlines At Gatwick Switch Terminals
24 January 2017, 07:49 | Updated: 24 January 2017, 07:51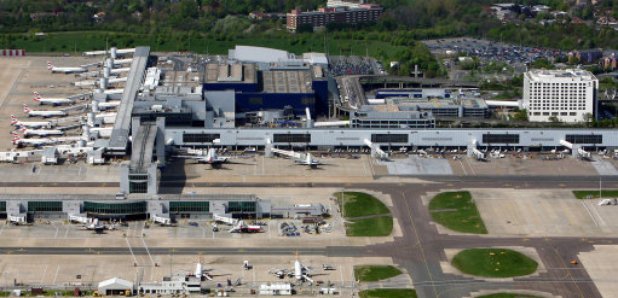 Three of Gatwick's major carriers will move terminals over the next 3 days.
British Airways will move to the South Terminal, Virgin Atlantic will move to the North Terminal, and easyJet, which currently operates out of both terminals, will consolidate its operation in the North Terminal.
These changes will improve the experience for passengers at Gatwick with brand new facilities including state-of-the-art technology at check-in, security and immigration as well as new bag-drop zones along with new British Airways and Virgin Atlantic lounges. It will also simplify and streamline the journey through the airport for passengers.
Gatwick's biggest project to date involves a complex programme of work that stretches right across the airport. 84 construction activities are creating new spaces in and around the terminals, from check-in areas to crew briefing rooms and engineering bases.
The moves will be staggered over a 72 hour period, in order to ensure a seamless transition, with all three airlines operating a reduced flying programme to simplify the process. From 24 January all easyJet flights will depart from the North Terminal, while from 25 January all British Airways flights* will depart from the South Terminal and all Virgin Atlantic flights will depart from the North Terminal.
Chief Operating Officer Chris Woodroofe said: "We are ready to deliver this major step in Gatwick's strategic transformation programme. The moves have been meticulously planned for more than two years, with close attention given to ensuring that the airport operation and the experience of our passengers is not affected during the transition. Relocating the airlines allows greater efficiency and positions all three carriers for growth, which in turn drives Gatwick's growth. For our passengers, investment at every step of their journey through the terminal will be hugely beneficial."
An important part of the airport's readiness has been the undertaking of trials to test every element of the airlines' operations from their new homes. 37 operational trials have probed every part of the journey, from check-in to issuing boarding cards, to labelling baggage, passing through security with automated boarding card readers, right through to the airfield, with stand capability, fuelling and catering all being tested.
This has provided the airlines with confidence that Gatwick has everything ready for them to operate successfully. Approximately 50,000 passengers will be travelling with the three airlines on the 277 flights that will be relocating across the 72-hours. 10,000 Gatwick-based staff and 100 properties around the campus are directly affected by the moves. Gatwick is advising passengers to check their terminal before travelling.