'Abuse' Bishop Freed
4 February 2017, 09:15 | Updated: 4 February 2017, 09:21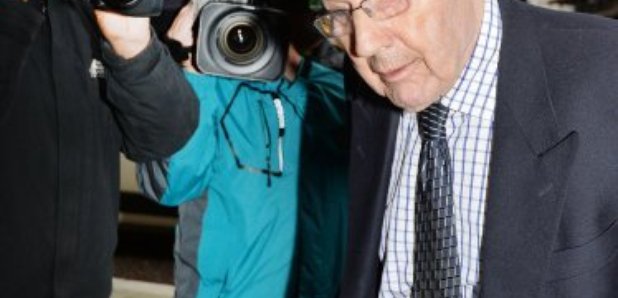 A former Bishop of Lewes who sexually abused young men is believed to have walked free from prison after serving half of his jail sentence.
A solicitor representing some of Peter Ball's victims has described his release as an "affront to justice".
Ball, 84, was jailed for 32 months in October 2015 after pleading guilty to a string of historical offences, including two counts of indecent assault.
While he was a bishop, Ball selected 18 vulnerable victims to commit acts of "debasement'' in the name of religion, such as praying naked at the altar and encouraging them to submit to beatings.
Richard Scorer, a specialist abuse lawyer at Slater and Gordon, who represent a number of Ball's victims, said: "Ball's early release after serving just half of his sentence is a huge blow to his victims.
"This was a man whose appalling crimes represented a gross and systematic abuse of trust spanning decades.
"The fact he has only served 16 months in jail for crimes that scarred his many vulnerable victims is an affront to justice.''
Ball was originally investigated in 1993 and was given a caution for gross indecency by police after abusing a trainee monk.
Accusations of an establishment cover-up have since been made, with suggestions a member of the royal family was among those who wrote letters of support for Ball.
Mr Scorer said: "What is equally frustrating is that despite his conviction we still have not got to the bottom of which establishment figures - including MPs, cabinet ministers and members of the Royal Family - came out in support of him in the 1990s and prevented justice being served then.
"This is a disgrace and those who suffered at Ball's hands deserve answers.''
One of Ball's victims said: "Ball's crimes led to one of his victims committing suicide so how can 16 months in jail be justice?
"There are still many questions that need answers about who helped him cover up his crimes and what happened.
"What is crucially important is that the inquiry into child abuse answers these questions before it is too late.''
A Church of England spokeswoman said Ball's offences were "a matter of deep shame and regret''.
"The Church has apologised unreservedly to the survivors who were brave enough to come forward.''
The CoE said Ball has been prohibited from ministry for life.