All Female Crew Operate Gatwick To Madrid Flight
8 March 2017, 10:15 | Updated: 8 March 2017, 10:41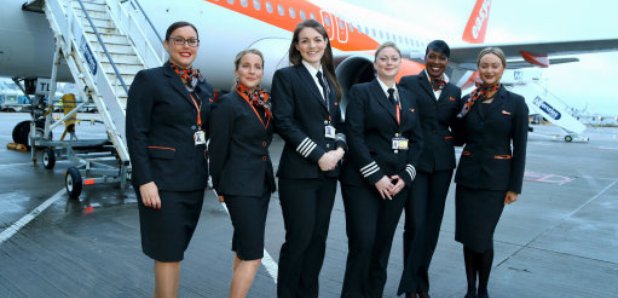 To mark International Women's Day Easyjet has operated a flight from Gatwick Airport this morning with an all female crew.

A team of around 12 other female ground staff were also involved in the flight before take off including those responsible for fuelling, de-icing, boarding checks, internal cleaning and the safety of the aircraft as it moved away from the terminal building.
Hayley Richardson, one of the 12% of Gatwick's airfield staff who are women, helped to guide the plane as it made its way towards the runway at the UK's second busiest airport.
``There's opportunities for women if that's the role they want to do,'' the 33-year-old said.
``They shouldn't feel they can't do it because it's male-dominated.''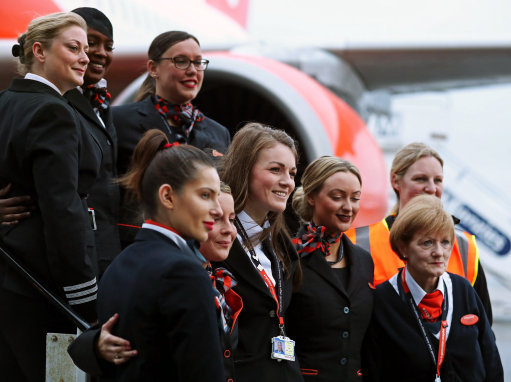 The flight to Madrid was captained by Kate McWilliams from Surrey who is thought to be the world's youngest female commercial airline captain.
The 27-year-old described having an all-female crew as ``really significant'' as only around one in 20 pilots are women.
``Aviation is one of the few industries that hasn't really caught up with other professions that were male-dominated but are now pretty 50/50 - if not females have overtaken men - things like medicine, law.
``Aviation is still less than 5% women so events like today make youngsters aware that it's a job for anyone.''
Ms McWilliams believes the reason for the small proportion of female pilots is a lack of role models.
``I think it's perceptions,'' she said. ``In the movies you've got Denzel Washington, you've got Top Gun, but there aren't many female pilots in the movies or social media.''
The passengers were informed they were travelling on a special flight as they boarded the plane on Tuesday morning.
James Dick, 62, from Stirling, said: ``It's brilliant. I'm all for equality. It's no longer a man's world.''
His wife, Melisinda, 70, added: ``Women can do what men can do.''
Another passenger, who gave her name as Sam, said: ``Traditionally the women stayed at home and the men worked.
``It's good for kids to see your mother working. They learn that it's good for your mother to work as well as your dad.''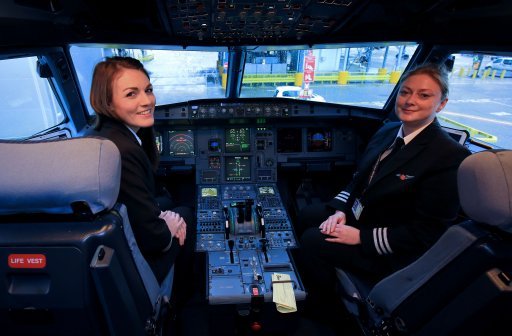 Glenda Stone, global co-ordinator for International Women's Day, said the flight ``truly embraced the very ethos'' of the campaign.
"International Women's Day provides an important opportunity to accelerate gender parity, and here we clearly see the collective talent of women that inspires employees, customers, aspirational girls and many more.''
EasyJet launched an initiative in October 2015 to double its proportion of new entrant pilots who are women to 12% over two years.
After receiving more than 600 applications it achieved the target in the first year of the scheme, and is now bidding to reach 20% by 2020.