Arundel Liverpool Fan 'Robbed' Of Ticket
17 June 2019, 10:16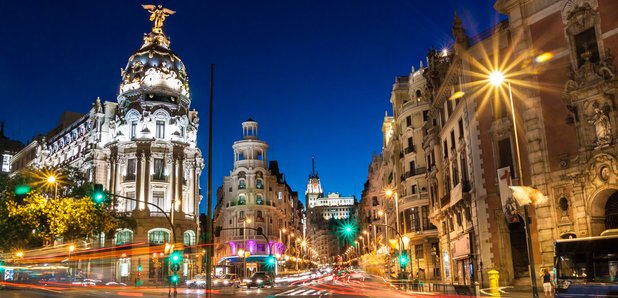 A Liverpool fan from Arundel's told Heart he feels 'robbed' after a Spanish officer took his dream Champions League ticket away.
Craig Skillicorn says police in Madrid claimed it was fake.
The 47-year-old claims when he argued it wasn't, mounted officers struck him repeatedly with batons.
The dad-of-four's attempts to raise a complaint with the police and UEFA have been met by silence, although Liverpool FC said it was "aware of a number of issues" experienced by supporters in Madrid.
He ended up watching the match in a pub in Madrid and told the Press Association, "I didn't want to watch the match back, I haven't watched any videos, and I didn't want to stay in Liverpool for the parade.
"It was a brilliant result. But the day itself, for me, was awful. I was in Madrid to watch the game - not in a pub.
"I was miserable as sin. I'm not a big guy, I was on my own - I was probably a sitting target for corrupt police.
"There was no explanation, no letting me prove the ticket wasn't a fake - he just pocketed it.
"People were offering a few thousand for tickets outside the stadium so I wouldn't be surprised if he just flogged it to a mate around the corner - it was so corrupt."