Aslef-Southern deal: 'shocking betrayal'
5 February 2017, 08:24 | Updated: 5 February 2017, 08:33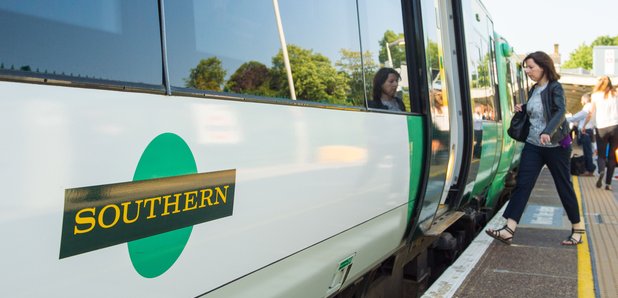 The deal agreed between Aslef and Southern Railway to end a dispute over driver-only trains has been attacked as a "shocking betrayal'' of workers and passengers.
Leaders of the drivers' union, Aslef, is recommending the deal to its 1,000 members.
But the RMT union, which represents rail conductors, claimes the agreement would lead to the de-staffing of trains. General secretary Mick Cash also attacked the TUC, which hosted 11 days of talks which did not involve the RMT.
He said: "This so-called agreement is a shocking and historical betrayal presided over by the TUC of not only the conductor grade and drivers, but also passengers, including disabled passengers, who have lost the guarantee of a second member of staff on their trains.
"This abysmal document lists a whole host of areas where a a train can leave without a second member of staff that will leave both the driver and passengers exposed and vulnerable, and which also represents a thin end of the wedge that will lead to the de-staffing of trains.''
Mr Cash added: "Loyal and dedicated conductors, who have fought for safety for over a year, have had the legs kicked from under them by those who are supposed to be on their side.
"This is not a deal, it is a disgrace, and the RMT dispute remains on and we will fight this shocking betrayal with every tool at our disposal.''
Talks are due to be held next week between the RMT and Southern on a bid to resolve a long-running row over the role of conductors.
RMT members have staged a series of strikes, saying the change to a new role of on-board supervisor affects safety.
The ballot result at train drivers' union Aslef is due on February 16.
Southern's passengers have suffered months of disruption because of industrial action, staff shortages and other problems.