Billy Monger Thanks Fans For Support
26 April 2017, 06:49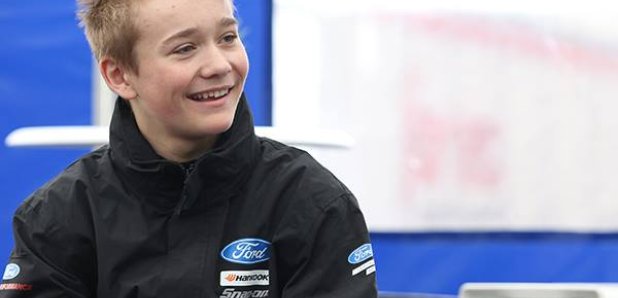 The teenage racing driver from Surrey who lost both his legs following a motor racing crash has thanked everybody who has helped and supported him since the accident, and hailed his sister a ''true hero''.
Billy Monger had amputations to both of his lower legs after he smashed into a stationary car at 120mph during a British Formula Four race at Donington Park on Sunday, April 16.
In his first public comments since the incident, Monger hailed the safety crews and medical staff for saving his life and highlighted the ``love and generosity'' he has received.
A fund set up to raise money for the 17-year-old has already passed #750,000, and the likes of F1 world champions Lewis Hamilton, Jenson Button and Nico Rosberg are among those who have given their support.
Monger, from Charlwood in Surrey, also reserved special thanks to his sister, Bonny, for giving him inspiration after he was left fighting for his life following the collision with a car driven by Finn Patrik Pasma which had stopped on the circuit.
Writing on Twitter, Monger said: ``A huge Thank you to each and everyone of you!
``Your kind words have given me and my family the strength to get through this past week.
``The love and generosity of our motorsport family, fans, and everyone that has supported me is awesome and truly inspirational.
``The Marshals, Medics, Doctors, Air Ambulance and extraction crews at Donington along with all the staff at Queens Medical Centre - what can I say? Without you guys I wouldn't be here today! I will always thank you all for saving my life!
``The one true hero of this tragic event has been my sister, Bonny who gave me the will to keep fighting! A value that I will continue to hold now...and for the rest of my life.''