Brighton and Hove: House Price Hike
1 April 2017, 10:24 | Updated: 1 April 2017, 10:29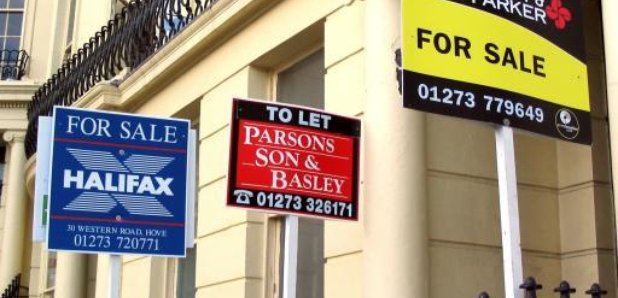 House prices in Brighton and Hove have gone up by nearly double the national average, according to a survey by Nationwide.
A home is now 6.4 per cent dearer in the city than it was twelve months ago.
For the survey Brighton was grouped in the Outer South East region along with Bedford, Milton Keynes, Aylesbury, Oxfordshire, East Kent, Southampton and Portsmouth.
However, the overall pace of house price growth across the country is running at its most evenly-spread levels in nearly 40 years. The gap between the strongest and the weakest house price growth has narrowed to just 6.8 percentage points.
Nationwide said this is the smallest gap seen since 1978. The strongest-performing region is the Outer South East. The weakest-performing region is North East England, where property values are down by 0.4% year on year.
Robert Gardner, Nationwide's chief economist, said around half of regions across the UK have seen house price growth accelerate and the same proportion have seen house price growth slow down - narrowing the gap between the strongest and the weakest-performing regions.
He said: "Interestingly, the spread in the annual rate of change between the weakest and strongest-performing regions was at its narrowest since 1978 at 6.8 percentage points - the second smallest gap on record.
"The South of England continued to see slightly stronger price growth than the North of England, but there was a further narrowing in the differential.''
Across the UK generally, house prices increased by 3.5% annually in March, slowing down from a 4.5% annual increase in February.