Brighton couple use Just Giving page to fund IVF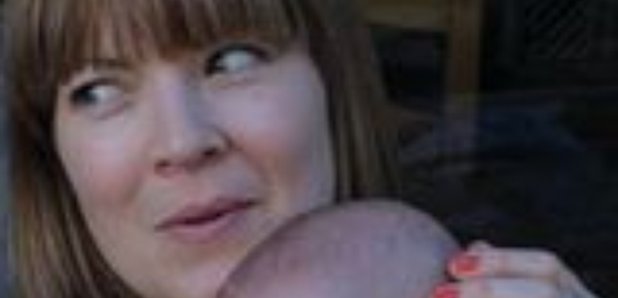 A couple from Brighton have set up a Just Giving page to crowdfund IVF.
Anna Lewis and Simon Knight have already been through the 2 cycles of the treatment, one of which ended in a miscarriage
They are now waiting to see if a third try works but if it does not they will need the funding immediately for one final chance of starting a family.
CLICK here to visit their Just Giving Page
Anna told Heart she never imagined this is how she would be starting a family.
''Ever since I can remember, I've always adored kids. For twenty years, I've worked with babies and children, whilst searching for the man of my dreams to have a child of my own. When I was 37, Mr Right finally turned up and before long we were trying for a baby, but it just didn't happen for us.
On our second attempt at IVF, all our wishes came true and I celebrated my 40th birthday with a mocktail & a beautiful bump. Devastatingly, our little boy, Pip, didn't make it to full term and our world fell apart. The day I gave birth to him was the hardest day of my life. That was last year.

It's taken eight long months to be in a position to try again. Thanks to the support of friends and family, we managed to raise just enough to have a third try.

Having my eggs harvested should have been a simple procedure, but this time it resulted in internal bleeding - the worst physical pain I have ever experienced. Amazingly, despite this, my embryos were transplanted today; we now have to wait two weeks to see if it's worked.

So why are we fund raising? Well, pardon the pun, but our eggs are all in one basket. We've been advised that if it fails this time we'll probably be able to try once more if we're quick. As things stand, though, being quick isn't an option. The funds just aren't there. And if we wait and see, we might miss the boat.

This current cycle has so far cost us £16,000, with an estimated overall cost of £20,000. Much of this is due to recently discovered immunity issues of mine which need to be constantly monitored. We would have liked to raise these funds ourselves and not shared our story with the world, but have been forced to face reality and ask humbly for some help from you.

Obviously, we're hoping beyond hope that we won't need your money. And if we're blessed with a baby from this current cycle, I will, of course, refund all of you immediately.

Thank you so much in advance for your kindness & generosity.

Anna x