Brighton Man In Hospital After 359 Birds In Home
14 January 2018, 10:14 | Updated: 14 January 2018, 10:25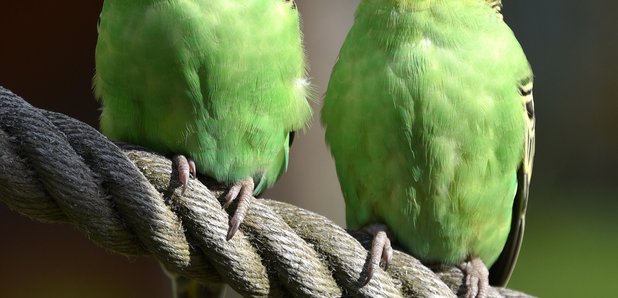 Inspectors from the RSPCA were left shocked when they went to a man's home in Brighton and found 359 budgies flying freely around his house.
They were called in after the man was taken to hospital.
They're all now in the care of the charity.
Inspector Liz Wheeler said:
"We were expecting to find around 200 budgies but ended up removing 359.
"They were flying free around the semi-detached home so we had to use capture nets to safely catch them and remove them.
"When you entered the property there was a sea of yellow, green, blue and white, with birds perched everywhere. The noise from their tweeting and chirping was deafening."