Brighton Manslaughter Investigation Identifies Pair Who Could Have Clues
2 January 2019, 11:51 | Updated: 2 January 2019, 11:57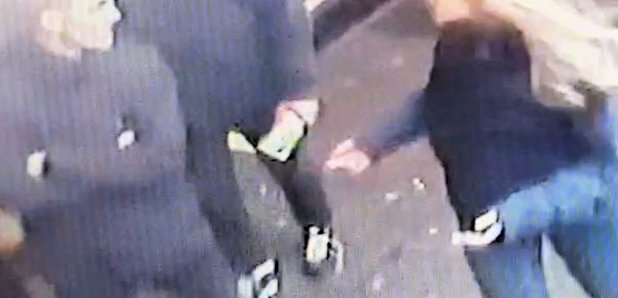 Police investigating the death of a man following a violent confrontation in Western Road in Brighton, on Sunday 2 December would like to speak to the man and woman captured on CCTV images.
Sussex police believe they may have vital information.
The attack on the victim happened at 11pm near Creams restaurant, several people are believed to have seen what happened.
The assault was reported to police, but the man did not seek medical treatment at the time.
However, on Monday 17 December he fell seriously ill and was admitted to the Royal Sussex County Hospital.
The victim remained in a critical condition until he died on Sunday (30 December).
Police have now launched a manslaughter investigation to establish how he died, what events led up to his death, and whether the injuries suffered in the assault caused his death.
Detective Inspector Chris Thompson said:
"We'd like to talk to anyone who can identify the man and woman pictured here or anyone who may have witnessed this incident.
"We'd also welcome information from anyone who has knowledge of events leading up to the assault."
Anyone who can help is asked to report details online or phone 101, quoting Operation Hughes.