Brighton Rapist Jailed
6 March 2017, 18:09 | Updated: 6 March 2017, 18:11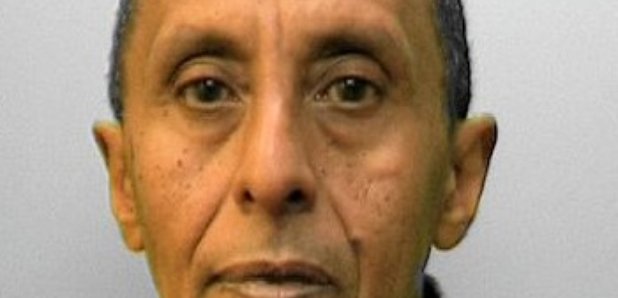 A Brighton man has been sentenced to 10 years in prison for raping a vulnerable young woman in his flat.
Sulieman Bamyahan (pictured), 58, unemployed, now of Lustrells Vale, Saltdean, was sentenced at Hove Crown Court on Thursday 2 March, having been convicted earlier the same day
On the night of 22-23 May 2014 Bamhayan, who is also known locally as 'Solo', was with the 21-year old victim, who has learning difficulties, and had known Bramhayan previously,
That night he supplied her with a large quantity of alcohol at a flat where he then lived in Western Road, Brighton.
She passed out and awoke the next morning with clothing dishevelled and no memory of what had happened to her.
Bamhayan was arrested and claimed not to know if he had sex with her or not, but forensic tests confirmed that sexual intercourse had taken place.
During the trial he maintained that any sexual activity would have been consensual but the jury found him guilty.
In sentencing Judge David Rennie described this as; "..an appalling breach of trust on a woman in the most vulnerable of states". He added that Bamhayan had shown "contempt for her" during the trial.
Bamyahan will also be subject to sex offenders registration for life on his release.
Detective Constable Stewart Cameron of the Brighton Safeguarding Investigation Unit said; "The victim in this case is especially vulnerable, but with alcohol given to her in the quantities of that night by Bamhayan she had no way of looking after herself, and he knew full well of her vulnerabilities. Despite this he took advantage of her whilst she was unconscious.
"The complex and sensitive nature of this investigation, requiring support and understanding for the victim throughout, have meant it has taken nearly three years to get to court. The victim has been very brave and we have with partner agencies ensured she has been, and will continue to be, supported."
From Sussex Police