Burning the Clocks Stamp
10 July 2019, 10:35 | Updated: 10 July 2019, 11:26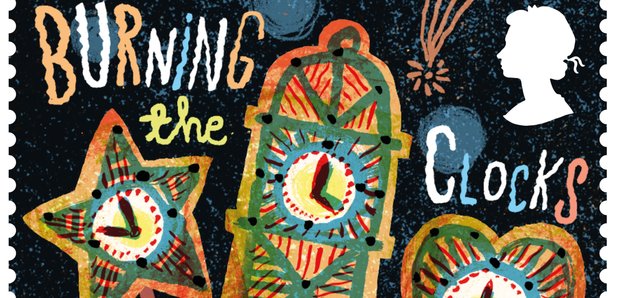 Brighton's unique Burning the Clocks festival has been immortalised on a new Royal Mail stamp.
It features on a collection celebrating 'curious' annual customs that take place around the world.
The annual community event which takes place on 21st of December to mark the winter solstice sees a parade of lanterns carried by members of the public through some of the city's oldest streets and lanes and down on to the beach. There, the lanterns are passed onto a bonfire, allowing for reflection and through to mark the year's end, and celebrations continue with fireworks.
It aims to promote a feeling of community pride and togetherness.
which is a local community arts charity.
The event, organised by local community arts charity Same Sky, receives no guaranteed funding and relies on crowdfunding and the support of local businesses to make sure it happens each year.
John Varah, Same Sky artistic director, said: "Each year, Burning the Clocks is kept alive through the generosity of local residents, businesses, sponsors and volunteers. It is, and continues to be, an event for the community, by the community – and an uplifting antidote to the excesses of a commercial Christmas."

"All of the stamps in the Royal Mail's latest series serve as a reminder of this community spirit and of the power of bringing people together. Burning the Clocks is a relatively modern custom but one that we hope will continue for years to come, so we're delighted this has been recognised and celebrated within this unique collection."
You can find out more about Same Sky and Burning the Clocks here