Call for tougher regulations at Gatwick bars
11 April 2017, 09:38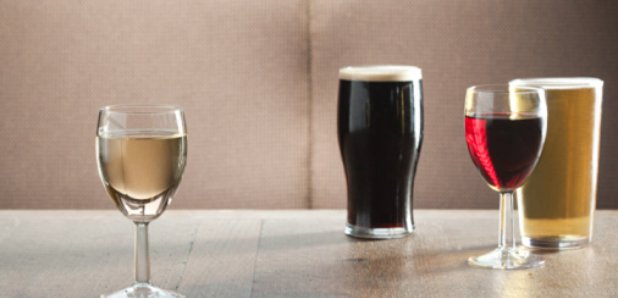 It should be harder for people to start early morning drinking when they're heading on holiday - according to a House of Lords committee
Bars and pubs in airport departure lounges should no longer be exempt from the Licensing Act, which controls when alcohol is sold, according to the group of peers.
It called on the Government to implement the change by the end of the year.
The Select Committee on the Licensing Act 2003 said: ``No one travelling on an international flight can fail to notice that, once they have gone through customs, control of the sale of alcohol seems to be relaxed, and the permitted hours even more so.
``The incidents occurring on flights are notorious, sometimes requiring flights to be diverted, and more often than not, such incidents are the consequence of alcohol consumed airside before the flight.''
Budget airline Jet2.com told peers it dealt with 536 disruptive incidents in summer last year, with more than half ``fuelled by alcohol''.
The Civil Aviation Authority reported a 36% increase in disruptive passenger incidents in the UK from 2014 to 2015, while research by Alcohol Concern found that nearly one in five passengers start their holidays with a drink at the airport.
Sussex Police, which is responsible for policing Gatwick Airport, said no sanctions are possible against outlets selling alcohol to people under 18 because the Licensing Act does not apply.
The committee concluded there is ``no justification'' for this to be the case.
Brigid Simmonds, chief executive of the British Beer and Pub Association, said: ``The industry works in partnership with the police and airport authorities to tackle any problems at airside venues.
``We would be happy to review these arrangements and extend them where necessary, but the current penalties for passengers who cause flight disruption are rightly severe.''
In July last year, aviation minister Lord Ahmad pledged to examine the way alcohol is sold to passengers before they board planes.
He said: ``In terms of specific regulations of timings of outlets (which sell alcohol) and how they operate, clearly I want to have a look at that.''
Police figures obtained by the Press Association following freedom of information requests showed at least 442 people were arrested on suspicion of being drunk on a plane or at an airport from March 2014 to March last year.