Cat Rescued From Wardrobe In Brighton
9 October 2018, 11:17 | Updated: 9 October 2018, 11:19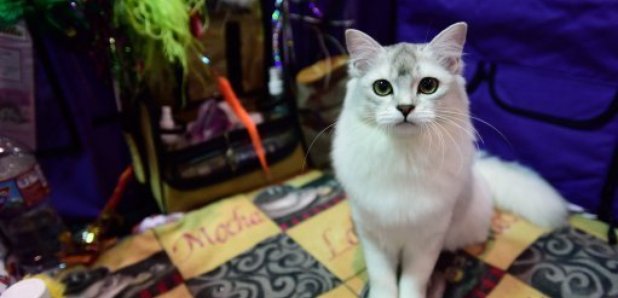 Firefighters have come to the rescue of cat trapped behind built in wardrobe in Brighton.
Roedean firefighters were called to help at Clarendon Terrace, in Brighton, yesterday morning, just before 9.30am.
Normally, East Sussex Fire & Rescue Service will not rescue a cat stuck up a tree.
The only exception is when they are requested by the RSPCA.
However, in these circumstances, where the cat was clearly in distress and unable to escape, the Service will attend.
An RSPCA spokesperson said:
"When cats get stuck up trees, in a vast majority of cases, they can get themselves down and trying to rescue them can actually put them at risk as they may fall or jump trying to escape.
"That's why we would normally ask owners to try and tempt their cat down with smelly treats or fish in the first instance and keep a close eye on them.
"If after 24-hours the cat still appears to be stuck, or if something changes in the meantime, we'd ask owners to call back and we will do what we can to help.
"We receive more than a million calls for help each year so we may ask owners to contact a tree surgeon if we are unable to get someone to them to help or if the cat is stuck in a position where our officers would not be able to help.
"There are always exceptions to the rule, for example if weather conditions are particularly bad, or if the cat is injured or very young.
"Worried owners can call the RSPCA in the first instance, and we can contact the fire service to ask for help, if necessary."