Christmas Getaway
22 December 2017, 10:06 | Updated: 22 December 2017, 12:53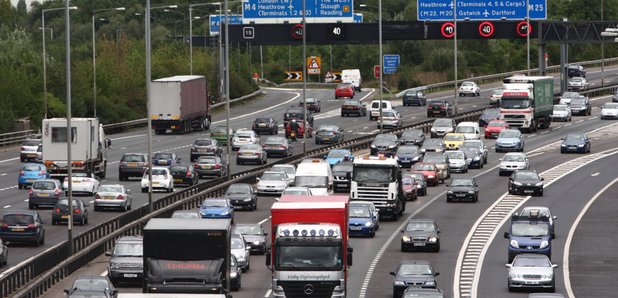 It's the big Christmas getaway with millions of extra cars expected on the roads - the M23 and M25 in Sussex and Surrey expected to be among the most congested routes in the country.
HIGHWAYS ENGLAND
IMore than 5,000 Highways England staff including traffic officers and control room personnel will be working to clear incidents and manage congestion over the festive season.
400 miles of roadworks across England are being lifted with it expected to reach its busiest later this afternoon.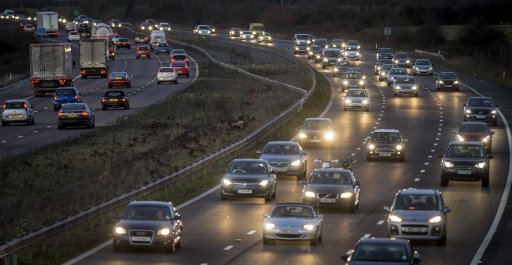 GATWICK AIRPORT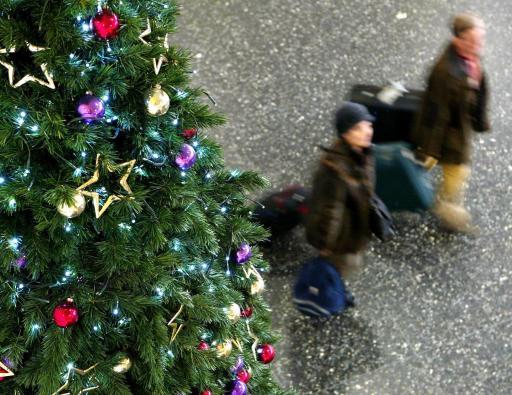 Friday 22 December will be the airport's busiest Christmas season departure day, with passengers set to take advantage of the long Christmas weekend.
More than two million passengers will pass through Gatwick Airport during the Christmas and New Year holiday period, with almost 67,000 of those expected to jet-off on 22 December.
More passengers will also be taking to the skies on Christmas Day itself, with the number of departures on 25 December up 6% on last year. The festive period is expected to be the busiest on record for the airport.
Travellers to San Francisco taking advantage of Gatwick's Oakland service have made this the biggest growing long-haul destination, +122.6% on the Christmas period last year. St Lucia and Fort Lauderdale are in second and third places respectively.
Christmas passengers jetting off to Ivalo have more than doubled with the Lapland destination the airport's biggest growing short haul destination this holiday.
Gatwick Airport's Chief Commercial Officer Guy Stephenson said:
"Every Christmas we welcome millions of people through Gatwick Airport but this festive season is set to be our biggest ever. We're excited to be part of these journeys and our staff will be on hand to make their experiences as seamless as ever and make sure their breaks get off to an enjoyable start.
"It has been an amazing year and we're looking forward to 2018 and what it will bring for all of those working at and travelling through Gatwick Airport."
NETWORK RAIL

From Saturday 23 December until Monday 1 January there will be significant line and station closures affecting Southeastern, Thameslink, Southern and Gatwick Express services, as well as other train operators. No services will run in the south east on Christmas Day or Boxing Day, including High Speed trains to and from St Pancras International.
Passengers travelling into central London during the festive period, or to Gatwick Airport on Boxing Day, could be severely impacted by the work and will need a 'plan B' to complete their journeys. Passengers are advised to check before they travel and make detailed travel plans by visiting www.thameslinkprogramme.co.uk/2017. Works elsewhere during the quieter Christmas period will also affect other National Rail services and transport in London, find out more at www.nationalrail.co.uk/christmas and www.tfl.gov.uk/christmas-travel.
John Halsall Network Rail's South East route managing director, said: "This Christmas heralds a huge milestone for the Thameslink Programme and many benefits for the millions of passengers who use London Bridge station each year. January marks the start of the final countdown to the completion of this modern station with better facilities, new journey options and– throughout 2018 – a vast array of new retail facilities to continue the regeneration of the area. I would like to thank passengers for their patience and wish them a Merry Christmas and New Year."
Nick Brown, Chief Operating Officer for Govia Thameslink Railway which operates Thameslink, Southern and Gatwick Express, said: "There are significant changes to our train services this festive period, particularly at Redhill and Gatwick Airport. This supports our programme to modernise the network with new infrastructure, new trains, new technology and new, faster, seamless journeys. I would urge passengers to check and plan ahead."
Ellie Burrows, Train Services Director, Southeastern, said: "As the festive period approaches, passengers will no doubt already be thinking about alternative travel arrangements for visiting family and friends and avoiding the peak times where possible. We look forward to restoring full Southeastern services from January."
After the Christmas and New Year period begins the countdown to the completion of the transformation of London Bridge. There will still be work to do in the station and on the tracks, but this will be completed during evenings and weekends, rather than working days. Once complete, London Bridge will be a modern, spacious and fully accessible station, fit for the 21st century and able to support the new timetables, meaning better journeys, more reliable services for passengers and, from May 2018, Thameslink services returning to London Bridge for the first time in over three years, serving a range of new destinations.