Cliff fall At Birling Gap
5 August 2018, 07:10 | Updated: 5 August 2018, 08:06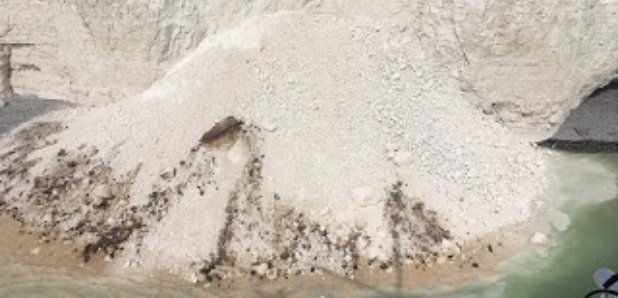 Coastguards are warning people not to walk close to the edge of cliffs along the Sussex coast after part of the cliff fell away at Birling Gap yesterday.
Crews carried out a search of the area but no one was hurt,
but there are concerns there could be another cliff fall due to the extreme warm weather we are having at the moment.
Message from Coastguard:
HM Coastguard coordinated a search at Birling Gap beach this afternoon after a significant cliff fall. Noone has been injured and there are no reports of anyone missing following an intensive search of the area, involving Coastguard rescue teams, a Coastguard rescue helicopter and Newhaven RNLI lifeboat as well as involvement from Sussex Police and Essex Fire and Rescue.
However, Birling Gap Coastguard Rescue officers on scene today are very concerned about public safety and the possibility of more falls and are warning people to give the cliff edges a very wide berth and not to get too close to the top of cliff edges or approach the base of cliffs either. As seen in other parts of the country this weekend, the period of dry weather, followed by rain and then a return to warm dry conditions again is increasing the risk of cliff instability and it makes cliff falls more likely.
The photo shows the cliff fall at Birling Gap on Saturday 4th August.